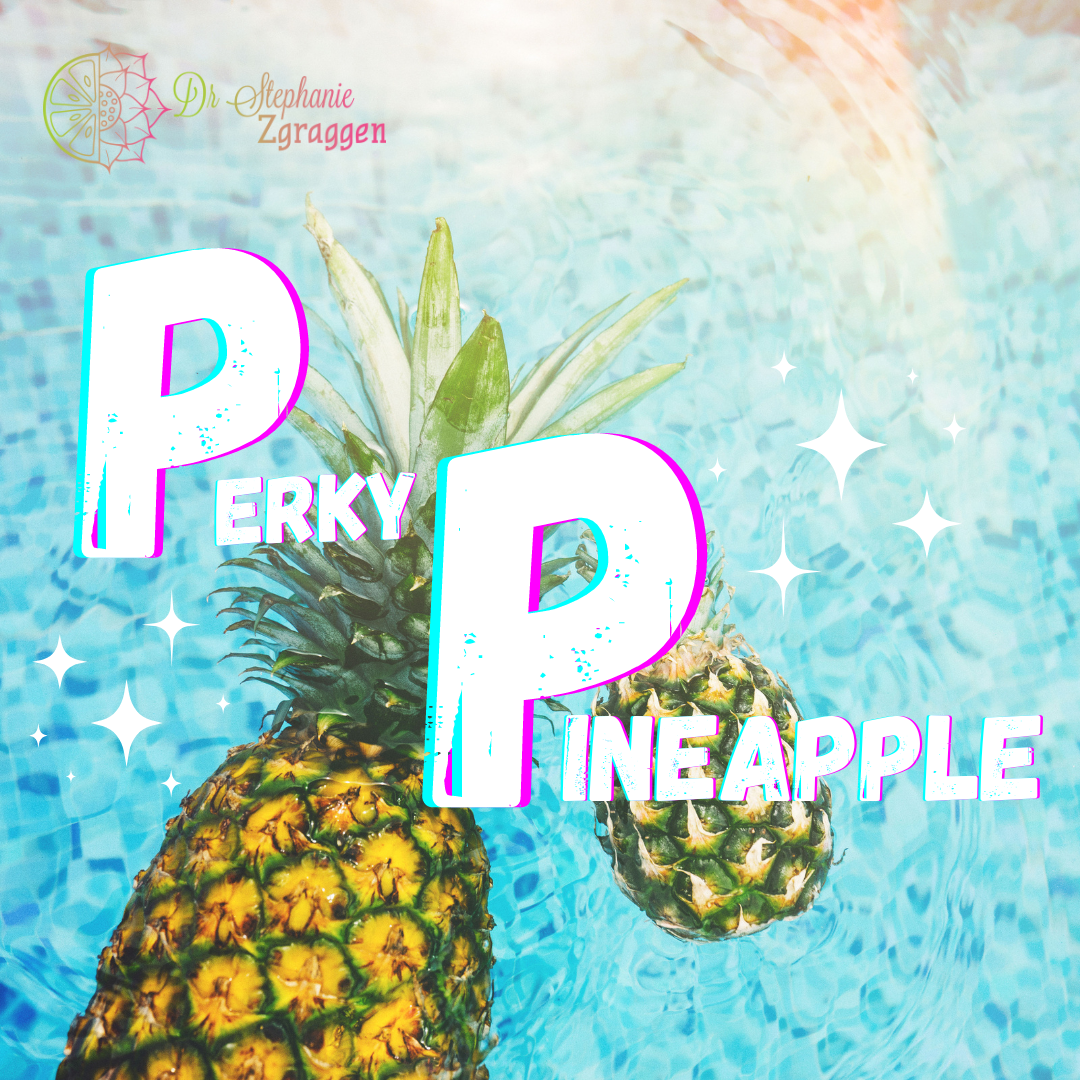 When we think of summer vibes, tropical vacations, and beaches, one of the first fruits that pop up in our mind is the crowned queen herself, the pineapple!
Pineapple is more than just a refreshing snack or dessert. It is a great source of many nutrients such as Vitamin C and B, and minerals like manganese. This fruit is available all year round so whatever season you are in, you can always enjoy this vibrant juicy fruit.
Here are some health benefits of pineapple:
Charged with Vitamin C
A powerful antioxidant that amplifies the immune system, encourages healing and growth and is a vehicle for faster absorption of iron in our body.
Supports Digestion
Pineapple contains an enzyme called bromelain which can help reduce inflammation and supports the healing of wounds and burns. Moreover, this enzyme is linked to supporting digestion and minimizing the effects of diarrhea.
Fortifies Bones
Average consumption of pineapple can help strengthen your bones and prevent osteoporosis. This is because, along with calcium and other trace minerals, this fruit is rich in manganese which improves mineral and bone density.
Energy Booster
Feeling down lately? Get your natural energy booster from this manganese-rich fruit! Manganese is a cofactor in energy production, reproduction, and the regulation of brain activity.
Pineapple Curry
Ingredients:
1 Can Organic Pineapple Chunks 20 Ounces
1 Cup Almond or coconut Milk
½ Cup Pineapple Juice reserved from can
1 onion diced
2 Cloves Garlic minced
2 Tablespoons Olive Oil
2 Tablespoons Curry Powder
1 Tablespoon all-purpose flour or your favorite gluten-free flour
2 Teaspoons ground Cumin
1 Teaspoon Turmeric
1 Teaspoon Black Pepper
1 Teaspoon Paprika
Salt to taste
Direction:
Heat olive oil in a pan over medium heat.
Sauté the onion, garlic, and pineapple until the onions are translucent, about 3–5 minutes.
Add spices to the pan and continue to cook and stir for a minute or two.
Slowly add the milk and juice while stirring. Let the mixture simmer until it starts to thicken, about 10 minutes. Salt to taste.
Serve over rice and enjoy!
Adapted from ohmyveggies