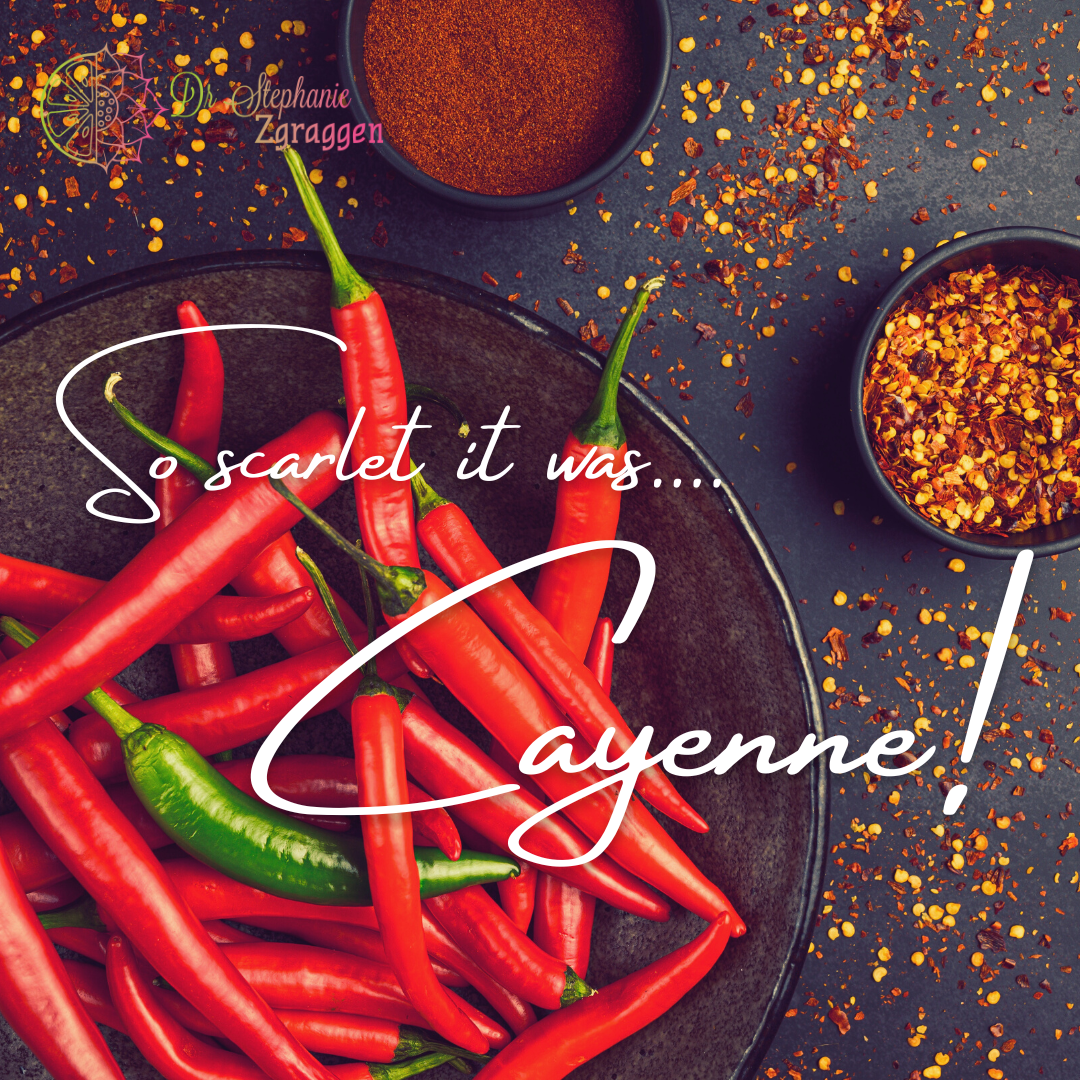 These long, vibrant, thin peppers have mid-level spiciness with an earthy and smoky flavor. If you are brave enough to kick start your palate with a breeze of spice, then you are in for a ride that is loaded with nutrients that can help improve the condition of your blood.
Let's discover the secrets of this spice by reading more about it below.
Improves Metabolism
Cayenne contains an active ingredient called capsaicin that stimulates the body's metabolic activity by increasing the blood flow and heat in our body, which is called thermogenesis. The average increased rate of metabolism is about 20% and the effect can last for several hours after consumption.
Lowers Blood Pressure
This pepper is low in sodium and along with its vasodilation properties, this food can help lower your blood pressure. Also, regular consumption of cayenne can lower your risk of getting cardiovascular disease and stroke.
Circulatory Stimulant
Cayenne pepper facilitates blood circulation by dilating your blood, therefore, regulating the flow.
If you are taking medication for high blood pressure, always consult your medical specialist first.
Relief for Pain
The active ingredient capsaicin can diminish the substance p which is a neurotransmitter that sends pain signals. This works for both short-term and chronic pain.
This pain-killing effect is also linked to relieving joint pain along with the anti-inflammatory power of capsaicin.
Homemade Cayenne Pepper Sauce Recipe
Ingredients
10 ounces cayenne chili peppers
5-6 cloves garlic
1/2 cup white wine vinegar (or more, as desired – use 1 cup for a thinner sauce)
1 teaspoon salt + more to taste
Direction
Chop up the cayenne peppers along with garlic cloves and add them to a pot with the vinegar and 1 teaspoon salt.
Bring the mix to a boil, then reduce the heat to low and simmer everything for 20 minutes.
Cool the mixture slightly, then transfer it to a food processor or blender. Process it until the sauce is nice and smooth. Adjust to taste with more salt if desired.
Strain the sauce through a fine sieve if you'd like a smoother sauce, or pour it into bottles as-is for a thicker sauce.
Adapted from Chilipeppermadness