Hi I'm Dr. Stephanie Zgraggen, DC, MS, CNS, CCN, Founder and Clinical Director of Lime and Lotus, LLC with offices in Atlanta, Georgia and beautiful Charleston, South Carolina.  I'm so happy we've connected!
I know from personal experience that food and lifestyle decisions have a massive effect on one's health. As a youngster and teenager, I ate anything and everything EXCEPT the foods that I now know to be good for me.  Virtually every day I had 2 hours of soccer practice after school, so my weight was never an issue.  Because of that fact, I thought I could eat whatever I wanted to eat.  I even remember coming home from soccer practice to sit down and drink a huge glass of milk and eat an entire sleeve of packaged chocolate chip cookies before my dinner!
I didn't understand the importance of eating well consistently until I started to suffer the consequences of my actions. It all started to catch up to me in college. Suddenly my period was no longer the regular companion that I had learned to accept.  It instead began to act its vengeance on my body.  I suffered from terrible pre-menstrual symptoms - extreme bloating, horrible cramps that kept me in bed for one-two days, migraines with nausea and vomiting, and an exceptionally heavy flow.   My cycle became so bad that I actually planned my life around my period by skipping fun events, or not even leaving the house during those days.
After a visit to my medical doctor, he stated that my laboratory tests were "normal" but I did have a few small ovarian cysts.  He recommended that I be prescribed birth control pills to help regulate my cycle, although he said this option may not even fix my problems.  He also said that if that didn't work I could always have surgery.  I did not like either of those options, and thus began my quest to balance my hormones naturally and put my education to work.
I had my own hormones tested and found my cortisol levels to be higher than normal and my estrogen and progesterone ratios were out of balance.  I decided to make some changes to my diet, add a few whole food supplements and one herbal remedy to my regimen and within 6 months was a completely different person during my period.  I now had more energy, I was less irritable, and my period no longer ruled my life!
My mission is to help women reclaim their hormonal health and feminine vitality naturally.  I want you to feel sexy, vital, and balanced, which means getting your weight right where you want it, getting your energy and sex drive maximized, and doing it all naturally and safely.  I teach as many women as I can get my hands on that their hormones don't have to ruin their lives and I show them how to take back control of their health and their bodies.
Would you like to stay in the loop? Follow me on Facebook, Instagram, Twitter, or YouTube.
Are you ready to go from feeling "fine" to living authentically and fulfilled!
Simply set up a free 30-minute chat so that I can answer all your questions and we can come up with a plan together on how to move forward.
Yours in Health and Wellness!
Stephanie Zgraggen, DC, MS, CNS, CCN completed her undergraduate work at Georgia State University in Atlanta, Georgia where she received a Bachelor of Science degree in exercise physiology. She then attended Life University in Marietta, Georgia and completed her Doctor of Chiropractic Degree from Palmer College of Chiropractic West in San Jose, California. In 2009, she completed a two year training to obtain her Master of Science in Human Nutrition from University of St. Joseph in West Hartford, Connecticut.  In addition, Dr. Zgraggen is also a Certified Nutrition Specialist as well as a Certified Clinical Nutritionist.
Dr. Zgraggen's private practices are located in beautiful Charleston, South Carolina, and Atlanta, Georgia, although she has patients from all over the country. Dr. Zgraggen's practice is centered on functional endocrinology, lifestyle modification and whole food supplementation.  Dr. Zgraggen's expertise includes functionally evaluating thyroid, adrenals, male and female hormone imbalances, and digestion. She is well versed in saliva testing, hair mineral analysis, and functional interpretation of blood panels. Dr. Zgraggen lectures regularly around the country on incorporating whole food nutrition protocols into practice for doctors and other healthcare professionals.
She has written for national publications such as Chiropractic Economics, Natural Awakenings and Nutrition Perspectives and has shared the stage at events with Elizabeth Gilbert and Marianne Williamson.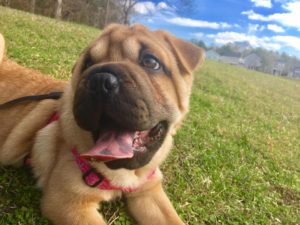 I was born in Texas, raised in Atlanta, Georgia, practiced in Charleston for close to 20 years and now I've come full circle back to Georgia.
Singing at the top of my lungs make me smile!
I love working with women in a non-judgmental and relaxed environment.
Reading, playing with my pups - Brie (a Sharpei-Pug mix) and Juniper the Corgi, or a glass of wine with friends will take me straight to my happy place!
My life-long goal is to travel to every continent on the globe and enjoy the local foods – 4 down, 3 to go!
Education and Qualifications
Along with possessing over 16 years of clinical experience, I have a variety of credentials in holistic health care:
Bachelor's Degree in Exercise Physiology – Georgia State University, Atlanta, GA
Master's Degree in Human Nutrition – St. Joseph's University, Hartford, CT
Licensed Doctor of Chiropractic – Palmer West, San Jose, CA
Certified Clinical Nutritionist (CCN)
Certified Nutrition Specialist (CNS)
Applied Clinical Nutritionist (ACN)
100 hour Certification Course in Applied Kinesiology
Anti-Aging, Longevity and Stress with Herbs - 36 Hours
Balancing Hormones inPre and Menopausal Women Utilizing Nutritional and Herbal Therapies Part I and II - 24 Hours
Functional Endocrinology for Male and Female Hormones Utilizing Nutritional and Herbal Therapy - 24 Hours
Clinical Nutrition and Blood Chemistry Analysis - 12 Hour Certification
Skilled in Saliva Hormone Analysis, Hair Analysis, Nutritional & Herbal Therapy
Certified in Whiplash and Traumatology
Certified in Physiotherapy
Organization Affiliations
New York Chiropractic College: Post Graduate Faculty, 2007 to 2023
Weston A Price Foundation - Member 2007 to Present - Charleston Chapter Leader, 2009 to Present
Weston A Price Foundation - Braselton Chapter Leader, 2023 to Present
2010 and 2016: Nominated and won the Charleston Regional Business Journal's prestigious 40 Under 40 award, which is awarded to the top 40 entrepreneurs under 40 years old from the Charleston area
2016: Finalist - Snailblazer Award by Slow Food Charleston Chapter
2008 & 2009: Voted Most Trusted Chiropractor in the LowCountry - Post and Courier
Dr. Zgraggen has published a number of articles on both a local and national level. Her expertise in writing articles comes from her educational background as well as her clinical experience. She has experience writing on a variety of nutritional, chiropractic, physical fitness, and health related topics.
Zgraggen, S. "A Natural Path – The Keys to a Healthy Lifestyle lie beyond Medical Therapies." Chiropractic Economics 13 March, 2018: 36-42.
Zgraggen, S. "The Road to Wellness: Provide your Patients with more Treatment Options." Chiropractic Economics 19 January, 2018: 36-42.
Zgraggen, S. "Customized Care." Chiropractic Economics 14 March, 2017: 32-38.
Zgraggen, S. "New Year, New Detox." Chiropractic Economics 1 January 2014: 19-22.
Zgraggen, S. "Inflammation is a Silent Culprit in the Chiropractic Practice." Chiropractic Economics 18 November 2013: 19-22.
Zgraggen- S. "Simply Adding Clinical Nutrition." Chiropractic Economics 24 May 2013: 19-22.
Zgraggen- S. "A Natural Approach to GI Inflammation. Natural Practitioner March 2013: 30-34.
Zgraggen, S. "Internal Balance: Learn how Probiotics and Digestive Enzymes can Improve Your Practice." Chiropractic Economics 29 February 2012: 40-44.
Zgraggen, S. "Purification's Role for Weight Management in the Wellness Practice." Nutritional Perspectives July 2011: 29-31.
"To empower women with the knowledge and skills to balance their bodies and feel their best so they can fulfill their mission to change lives and change the world!"