Purification Program - Bonus Online Program
I have been using Standard Process and MediHerb supplements both personally and with my patients for over 20 years and the 21 Day Purification Program has been integral part my practice.  In assisting 1000's of patients with this program over the years, I know that sometimes it helps to have a little guidance, tips, and extra recipes to keep you on track with the program.
So I have done a thing and created an online, self-guided program that will walk you through the program step by step.  My goal in creating this program is to provide the perfect self-study course to compliment your detox program.
I've taken everything I've learned from over 18 years in clinical practice working with 1000's of patients and channeled it into a comprehensive, step-by-step implementation of the 21 day purification program that not only teaches you the high level theory, but the actual EXECUTION of how you can do the same.
When you purchase your 21 Day Purification Program kit through our authorized website, you'll receive this online program ABSOLUTELY FREE!
Just forward a copy of your order number or receipt to us at support@drzgraggen.com and we'll email you back with the details needed to access the course.
I can't wait for you to jump in!
Cheers!

Order Standard Process Products Online
Click the box to be taken to our authorized website.
Place Orders Here
Benefits of Ordering Standard Process Online
Enjoy the convenience of ordering your vitamins from the comfort of your home.
Online Ordering = Increased Accuracy of Orders = Happy Patients
Orders over $100 will receive free and fast UPS shipping (2 days on average).
My team wants to keep you happy and we'll provide you with fantastic customer service.
Learn How to Set Up Your Account and Place Your Order
Why I Love Standard Process
Quality Whole Food Supplements since 1929
Standard Process was started in 1929 by Dr Royal Lee and is the world's first company to create whole food vitamins.
Standard Process offers a comprehensive line of over 190 nutritional supplements and products made using whole food ingredients and supported with scientifically based evidence. This wholistic approach ensures high-quality, nutrient-dense solutions for optimal patient outcomes.
The goal of all whole food supplementation is to provide nutrients for the body that are as close as possible to how they are found in nature. It is in this whole food state that nutrition is typically harnessed and presented to the body and that which can help the body work more effectively and efficiently.
Quality Whole Food Ingredients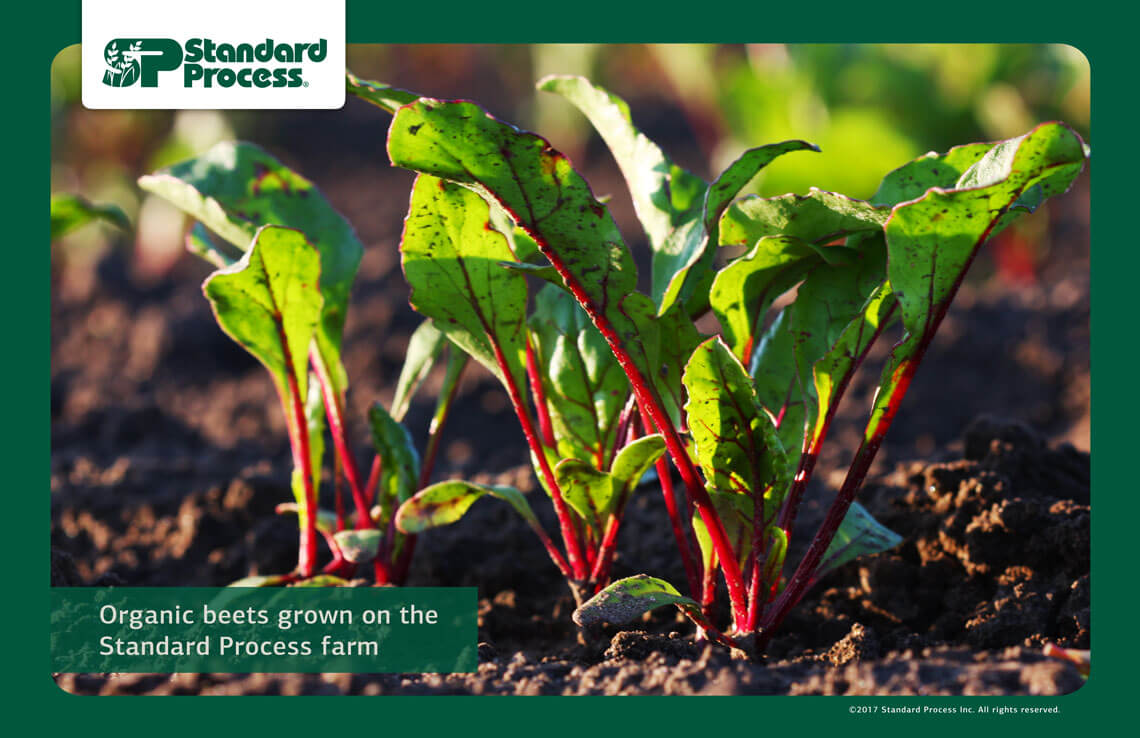 Standard Process grows many of the ingredients that go into the products right on their very own 420 acre certified organic farm in Palmyra, Wisconsin.  The farm has been organically managed since 1995 and no synthetic pesticides, herbicides, genetically modified crops have been applied since that time.
They grow over 60% of the raw plant ingredients that are used in the products and their farm produces over 6.5 million pounds of plant ingredients per year.  From alfalfa, to beets, to brussels sprouts and kale which one is your favorite?
Learn more about Standard Process, the farm, and quality control measures here.
Vegetarian and Gluten Free Guide to Standard Process Products.
Dr Stephanie's Favorite Standard Process Products
Dr Stephanie's Favorite MediHerb Products
Healthy Inflammatory Response
Helps reduce sweet cravings
Adaptogenic Stress Support
Order Standard Process Products Online
Click the box to be taken to our authorized website.
Place Orders Here
Learn More About Standard Process
A video showcasing MediHerb's commitment to sourcing the highest quality herbs for their products, and how they retain that quality throughout manufacturing.
Learn how Standard Process manages its organically certified farmland to grow the ingredients needed for the company's whole food supplements.