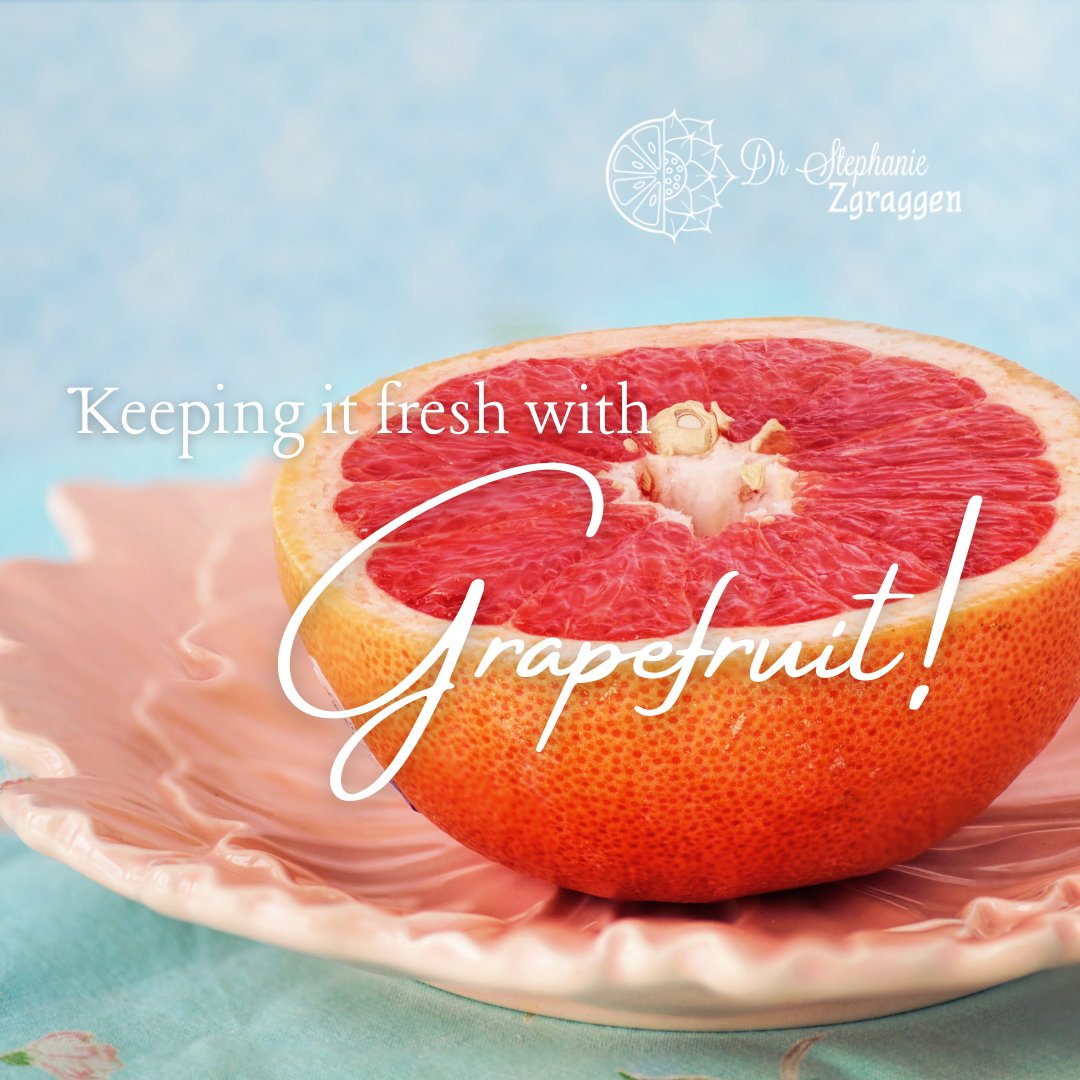 Grapefruits are a small but sweet citrus fruit that originates in Asia, India, and Indonesia. They are also known as pomelo or sudachi and have a tangy flavor. Like other citrus, grapefruits are delicious and bursting with antioxidants.
Let's discover whether this citrus is as powerful as its ancestor fruits.
Empowers Your Immune System
The winning blend of vitamins A and C, which helps your immune system to function properly, as well as an antioxidant that helps protect cells from damage makes this fruit a formidable asset for your immune system. If you are craving fruit, grab some grapefruit!
Packed With Antioxidants
All varieties of grapefruits are healthy but the red and pink ones are more supercharged than the others due to their high content of antioxidants such as beta-carotene and lycopene. These antioxidants protect your cells from damage caused by free radicals.
Blood Sugar Management
If you're trying to manage your blood sugar or lose weight, raw grapefruit is a good choice. The lower glycemic index (GI) makes it easier for the body to digest and use. It also has lots of fiber and vitamins!
Higher Vitamin A Content
Grapefruit provides a significant amount of vitamin A. One-half of a grapefruit contains about one-third of the recommended daily value of vitamin A, which is higher than the 4% in oranges.
*** As a side not – be mindful that some medications due interact poorly with grapefruit, so be sure to check that out before you indulge!
Grapefruit Avocado Salmon Salad with Poblano-Lime Dressing
Ingredients:
1 grapefruit, sectioned
1 blood orange, sectioned
1 avocado, sliced into wedges
Large handfuls of spicy greens such as arugula or watercress
Large handful of pea shoots (optional)
Radish, thinly sliced
Toasted pumpkin seeds for garnish
1/2 pound salmon; preferably wild (optional)
Sea salt and freshly ground black pepper
Poblano-Lime vinaigrette (recipe below)
Direction
To prepare the salmon: Season the salmon with sea salt and freshly ground pepper. Heat a tablespoon of olive oil in a nonstick skillet over medium-high heat. Add the salmon, skin-side down, and cook for about 4 minutes; flip, and continue cooking for another 2 1/2 to 3 minutes on the other side, until medium-rare.
Assembly: Toss the arugula (or watercress) and other greens with the desired amount of dressing. Layer the dressed greens, sectioned grapefruit and blood orange, avocado, radish, and salmon on top. Drizzle a bit more dressing on top, and garnish with toasted pumpkin seeds, a sprinkling of coarse sea salt, and a few turns of freshly ground black pepper.
Poblano-Lime Dressing
Ingredients:
1 large poblano
1/4 cup of lime juice
1 clove of garlic
2 tablespoons chopped cilantro
3 tablespoons thick Greek yogurt
1/4 cup plus 2 tablespoons good quality extra virgin olive oil
Sea salt and freshly ground pepper to taste
Direction:
Roast the pepper on an open gas flame, turning with metal tongs, until charred on all sides (alternatively, you can place the poblano under the broiler or roast it on the grill, turning every few minutes). Place in a paper bag for about 10 minutes. Remove from the bag, and, with the side of a chef's knife, scrape away the charred skin. Cut open and seed the peppers.
Roughly chop the poblano and add it to the blender, along with the lime juice, garlic, cilantro, and yogurt. Blend until smooth. With the blender running, slowly add the olive oil in a steady stream. Season with salt and pepper to taste.
Adapted from Wild Greens & Sardines