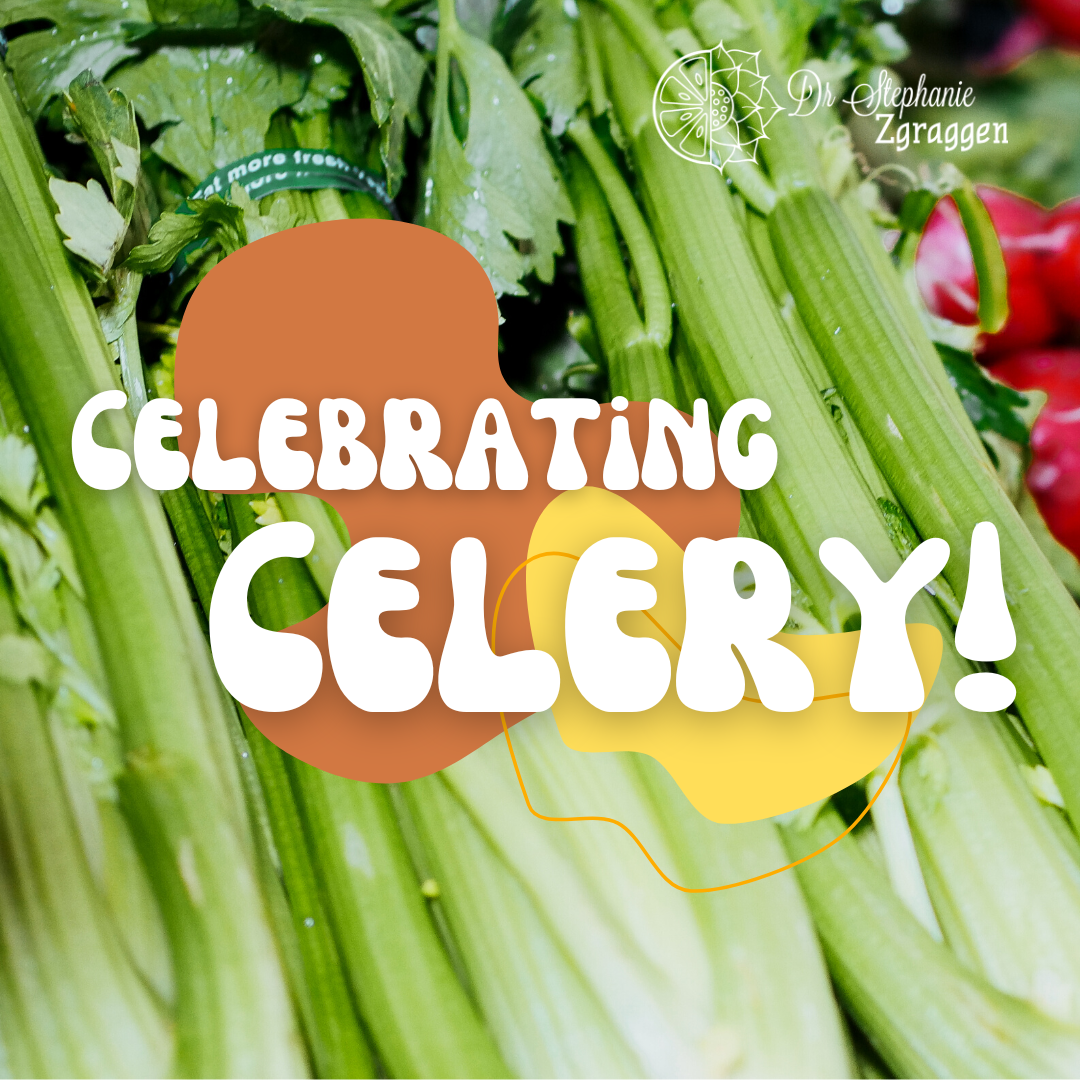 Celery is a low-calorie, nutrient-packed food that is commonly found in most diets around the globe. Many people are unaware that celery is an excellent source of antioxidants, which can play a role in reducing oxidative stress and helping the body fight off free radical damage.
Let's dip our celery with our favorite dressing while learning what makes this vegetable a force to be reckoned with.
Reduces Inflammation
Chronic inflammation is one reason that people can be susceptible to illness and disease. The anti-inflammatory compounds in celery can help to reduce joint pain associated with arthritis and osteoporosis.
Healthy Digestion
Celery is a great snack or side dish for so many reasons. It's packed with soluble and insoluble fiber to support a healthy digestive tract, and it has almost 95 percent water content. One cup of celery sticks has 5 grams of dietary fiber.
Heart Lover
Celery is a good source of potassium and calcium, both of which help to maintain healthy heart rhythms. These minerals are also necessary for nerve conduction, muscle contraction and the maintenance of bone density.
Reinforces Immune System
Celery is abundant in antioxidants such as beta-carotene, vitamin C which battles free radicals which in excess can cause chronic diseases.
Cozy Celery Soup
Ingredients:
2 tablespoons butter, olive oil, or ghee
1 medium onion, chopped
4 cloves garlic, chopped
8 cups chopped celery, about 12 stalks
1 lb potatoes, peeled and diced
 4 cups of chicken or vegetable stock
Optional ½ cup parsley, for color
Sea salt and pepper, to taste
To serve: dill and sour cream
Direction:
Heat the butter in a large pot over medium-high heat. Add the onion and let it cook for 3 minutes. Add the garlic and cook for 1 minute more.
2 tablespoons butter,1 medium onion,4 cloves garlic. Add the celery, potatoes, and stock to the pot and bring it to a boil. Reduce the heat, cover the pot, and simmer for 15 minutes, or until the potatoes and celery are soft.
8 cups chopped celery,1 lb potatoes,4 cups chicken or vegetable stock. Add the parsley to the pot (if using) then blend the soup either with an immersion blender or in small batches in your blender. Season to taste with salt and pepper. Serve with a dollop of sour cream and some fresh dill over top.
Optional ½ cup parsley, Sea salt and pepper,  To serve: dill and sour cream (optional)
Adapted from The Endless Meal