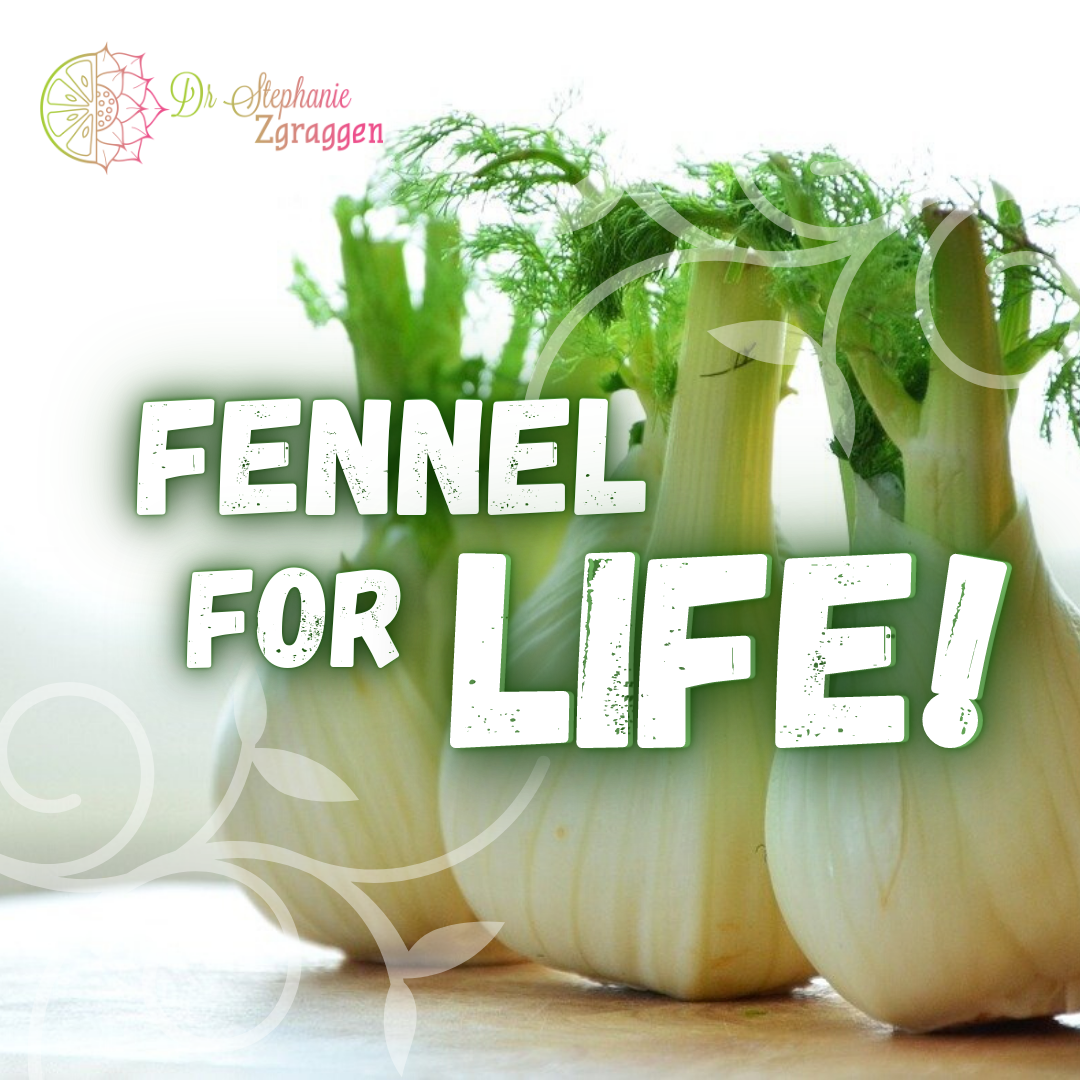 This bulbous vegetable may not be as familiar as some of the other veggies, but its flavor, texture, and benefits surely deserve to be a part of your list of healthy foods. What does fennel taste like? Well, it has a light, bright, and licorice-like aroma but is not overpowering. Incorporate this vegetable into your diet and you'll surely reap the benefits as it boasts an abundance of health-protective nutrients.
Let's discover the benefits of this vegetable and make sure to stay tuned till the end of this article to uncover the recipe perfect for this veggie!
Food for the Guts
Fennel is your digestive system's best friend! Snacking on some fennel seeds (1/4 tsp.) or drinking fennel tea can help provide relief to your stomach. This is due to fennel's abundance in prebiotics which is the food source for probiotic bacteria which it restores balance in the gut. Also, this veggie is rich in fiber which softens your stool.
Prevents Anemia
Iron is a vital component of hemoglobin which transports oxygen from your lungs to various parts of your body. Fennel is rich in iron therefore it helps replenish your body's iron needs.
Source of Vitamin C
Vitamin C is an antioxidant known for its ability to improve your immune system, keep your skin healthy, prevent macular degeneration, and shield your body from oxidative stress. The good news is, fennel is rich in Vitamin C, and now is the time to munch on these veggies!
Roasted Fennel with Garlic & Herbs
Ingredients:
2 large bulbs of fennel
3 tbsp olive oil
2 cloves garlic minced
3/4 tsp salt
1 tsp black pepper
1 tsp thyme
Direction:
Preheat the oven to 400 degrees Fahrenheit.  Remove any of the stalks from the fennel bulbs and then cut them in half lengthwise. Cut each halved fennel bulb into 1/2-inch thick slices and arrange the slices on a parchment paper-lined baking sheet ensuring that they are all laid out evenly and do not overlap.
In a bowl combine the olive oil and minced garlic and brush it over the sliced fennel and then sprinkle the thyme, salt and pepper overtop to ensure they are all well-seasoned.
Roast the fennel in the oven for 25 minutes. After 35 minutes of baking, the fennel should be tender and caramelized on the edges (cook for another 5-8 minutes if it's not yet tender). Serve warm.
Adapted from Every last Bite