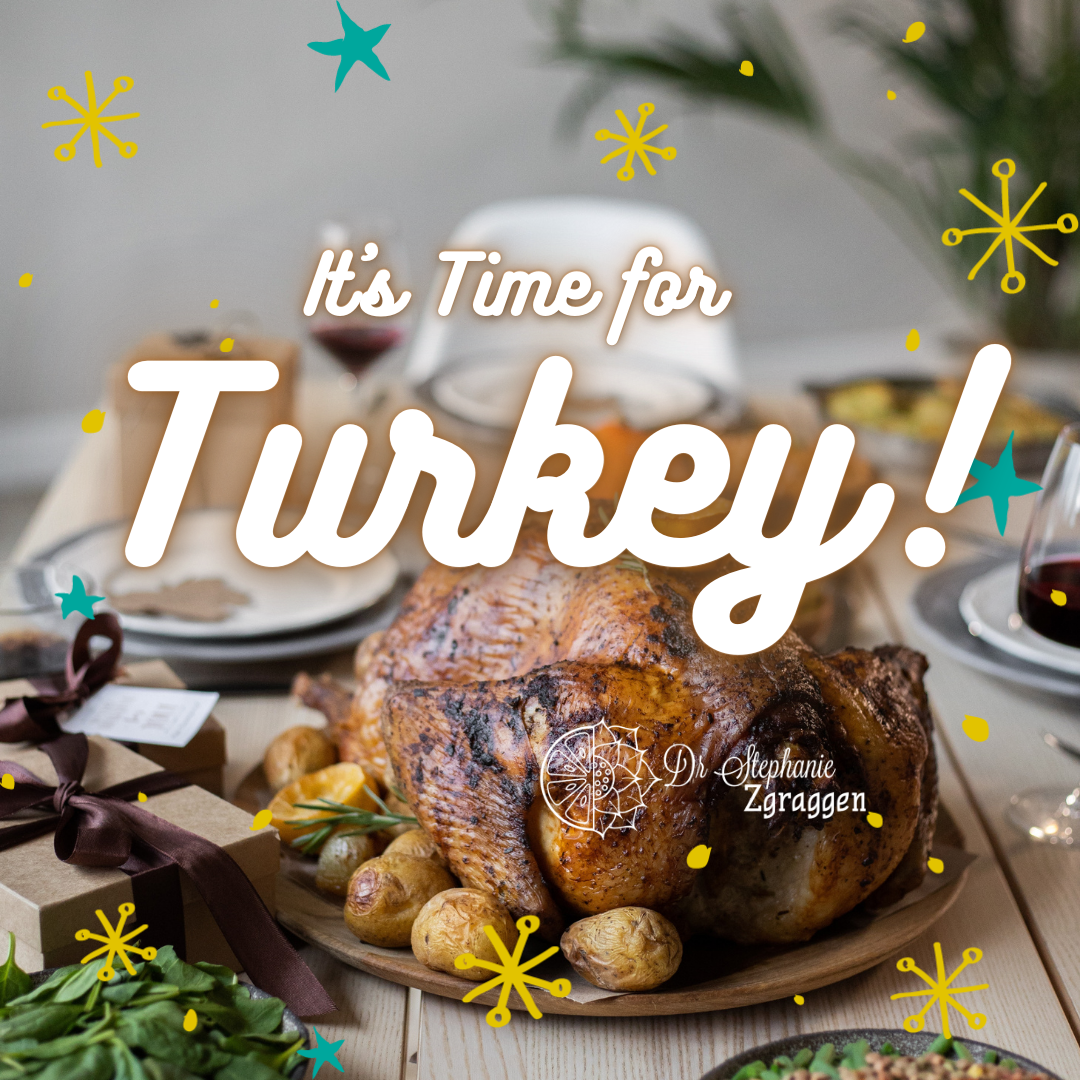 Thanksgiving is right around the corner and do you ever wonder why turkey is the most served food during this special occasion? It actually traces back to the 19th century when the turkey become a favorite first because it was plentiful and second because hens and cows were more useful for their produce (eggs, milk) rather than their meat; and third, a single turkey can feed a whole family. 
Beyond the bountiful history of this food is a flock of nutrients waiting to be discovered including a healthy turkey recipe!
Reinforces your Immune System
Turkey is rich in selenium, an antioxidant that promotes a healthy heart and thyroid. 
Source of Protein
Aside from reinforcing your muscle growth, this abundance in protein also assists in regulating insulin levels and preventing fatigue.
Sleep inducing
Ever wonder why after a hefty bite of turkey makes you feel sleepy? That's because this meat is rich in the amino acid L-tryptophan which promotes serotonin and melatonin. So if you are having a hard time sleeping, you might want to have a mouthful of turkey-enriched food beforehand. 
Improves Vision
Not recognized for vision like carrots or squash but turkey can help improve your eyesight and protect your eyes from cataracts due to the zinc and the B-vitamin Niacin. 
Slow-Cooker Turkey Chili with Butternut Squash
Ingredients
1 pound lean ground turkey
1 (28 ounces) can no-salt-added organic crushed tomatoes
1 (14 ounces) can organic kidney beans, rinsed
1 large onion, diced
4 cups cubed butternut squash
1 cup water
¼ cup tomato paste
3 tablespoons chili powder
1 tablespoon ground cumin
1 tablespoon finely chopped fresh garlic
½ teaspoon ground cinnamon
¾ teaspoon salt
¼ teaspoon cayenne
½ cup sliced scallions, for serving
Hot sauce, for serving
Directions
Coat a large nonstick skillet with cooking spray; heat over medium-high heat. Add turkey and cook, breaking it up into chunks, until no longer pink, 5 to 6 minutes. Transfer to a 5- to 6-quart slow cooker.
Add tomatoes, kidney beans, onion, squash, water, tomato paste, chili powder, cumin, garlic, cinnamon, salt and cayenne to the slow cooker; stir to combine. Cover and cook on High for 4 hours or Low for 8 hours.
Remove lid and stir to combine. Serve hot, topped with scallions and hot sauce, if desired.
Adapted from eatingwell.com