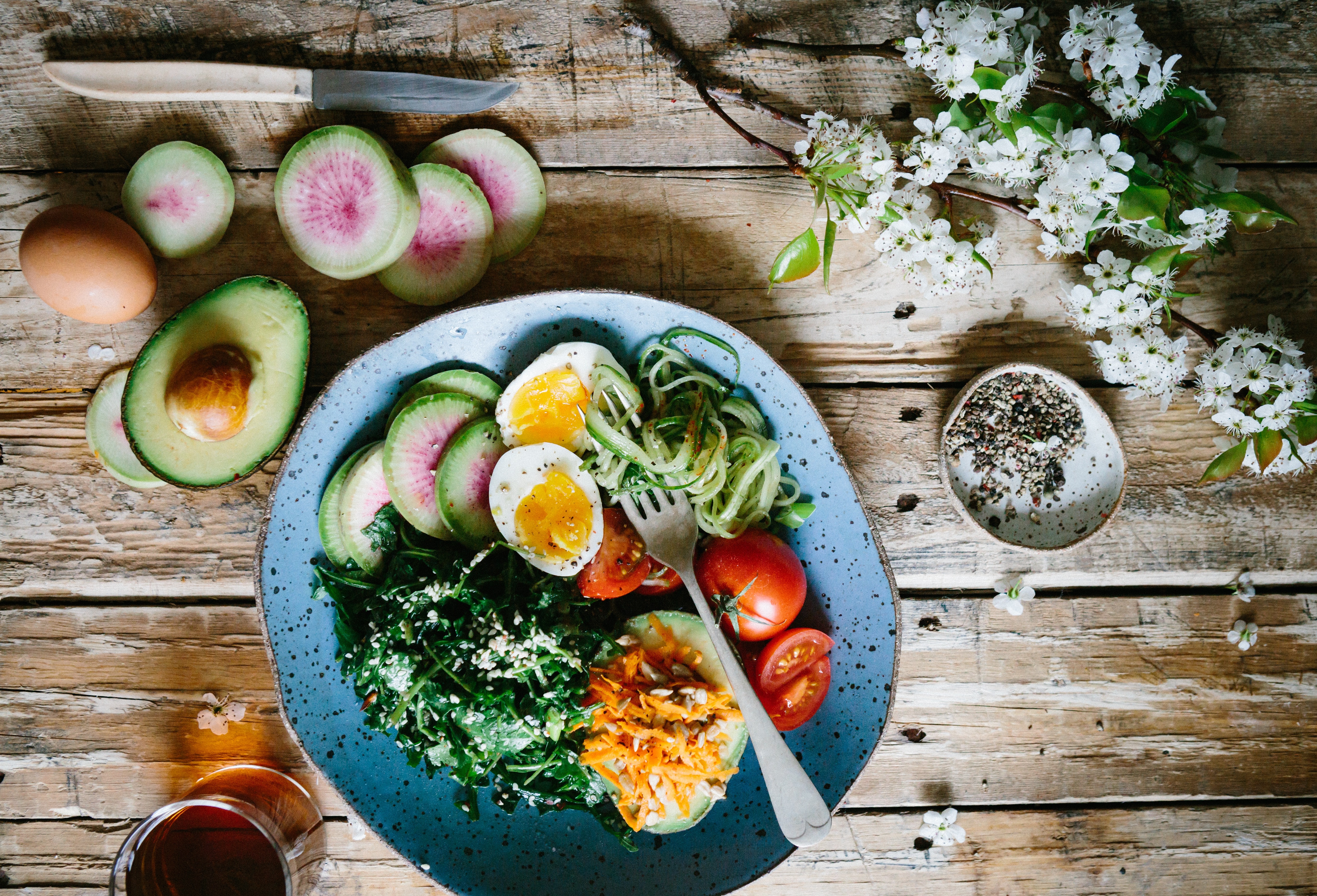 I am asked at least on a weekly basis, "What should I eat to maintain or improve my health?" Although the answer to this question can be very specific for each individual's needs, there is definitely an underlying theme for all of us in order to eat for health and wellness.
The first and most obvious answer is EAT! The harder follow up question is WHAT DO I EAT? To put it simply, we need to eat REAL FOOD, meaning foods that are free of preservatives, artificial flavors, dyes, colors, sweeteners, etc. Many of these preservatives and additives have been shown to have undesirable effects on us like hyperactivity, increased heart beats, decreased energy, and much more. Unadulterated foods like fruits, vegetables, pure dairy, butter, meat, fish, are all great places to start.
The beautiful thing about Charleston, South Carolina is that we have many outlets for us to enjoy where we can purchase unadulterated foods. These include farmer's markets, health foods stores, CSA's (community supported agriculture), and even most big chain grocery stores are now carrying local and/or organic food choices. There are also many chemical free farms in the area that you can drop by and even pick your own fruits and veggies. For example, I love going blueberry picking at the beginning of summer. I freeze them and use them throughout the year; this is a great way for me to support local business as well as receiving a high quality product at a reasonable price!
When shopping the grocery stores, I also suggest shopping around the perimeter of the store; meaning that you do not purchase anything that is in the aisles as these are where most grocery stores keep all of the processed foods. By shopping the perimeter, you will find fresh fruits, vegetables, fish, meats, seafood, dairy, and eggs.
So to reiterate, get out of your house this summer and travel to one of the many local farmers markets in your area, or take a family outing to visit a local farm and pick your own fruits and vegetables. You will see a difference not only in taste, but also in your bank account and most importantly, your health.
Dr. Stephanie Zgraggen, DC, MS, CCN, CNS is a licensed chiropractic physician, certified clinical nutritionist, and owner of Lime and Lotus, LLC.  Dr. Zgraggen has developed a successful method for determining the root causes of many of her patient's health concerns, and she uses a combination of whole food and herbal protocols to restore health.