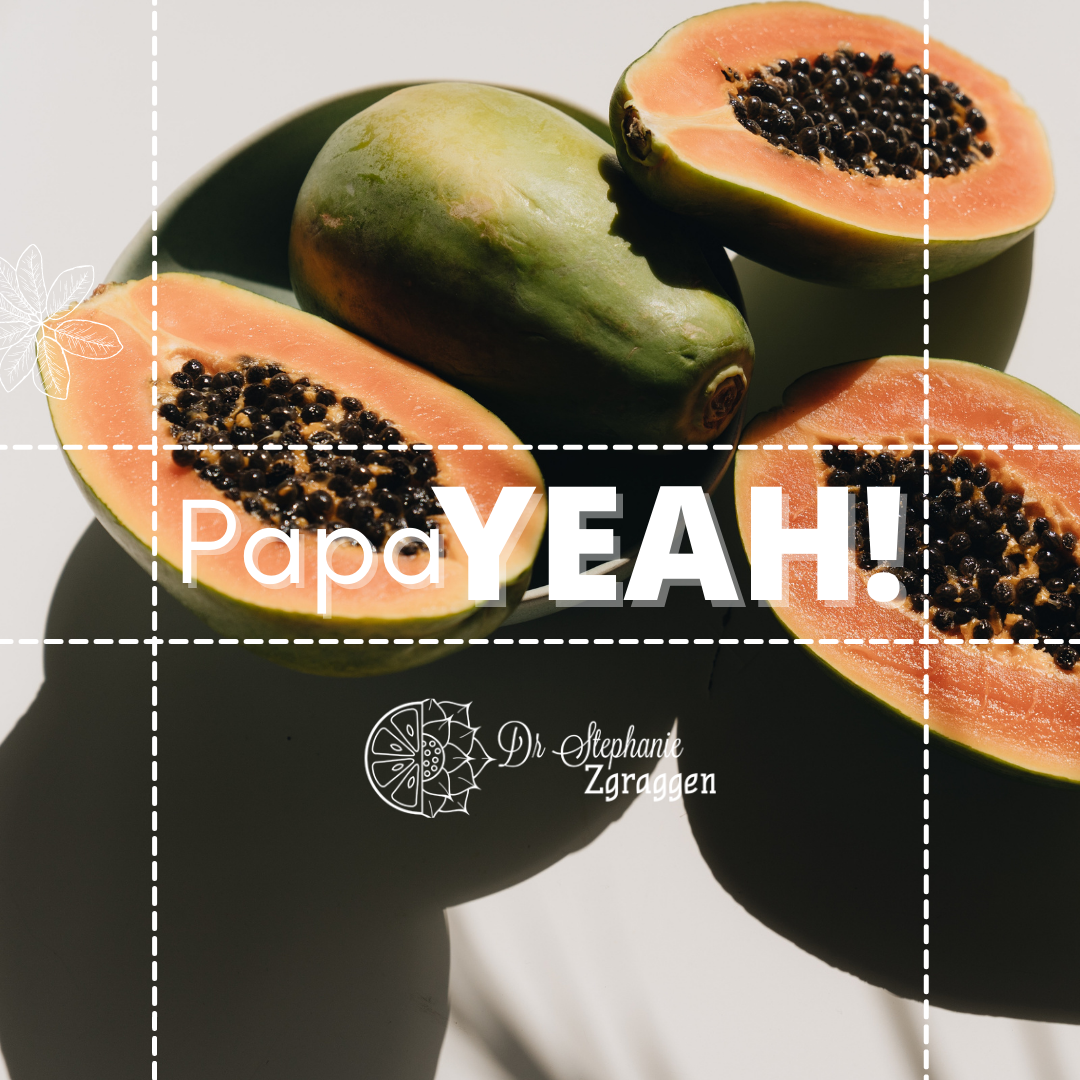 This fruit was once deemed exotic, but now, you can experience the heavenly sweetness and buttery texture of papaya in both markets and restaurants! Moreover, this tropical fruit is filled with nutrients that can help improve your body's daily performance. 

Let us unveil the health secrets of papaya along with a delicious recipe that you can prepare as a side dish or as a snack.
Powerful Antioxidants
This fruit is a fortress of nutrients but one stands out among them and that is the antioxidant beta-carotene which can reduce the risk of cancer and plays a vital role in shielding men against prostate cancer.
Improves Digestion
Papaya contains 2 key ingredients that normalize the flow of digestion which are fiber and papain.
Fun Fact: Papain is also used as a meat tenderizer and it works by tearing down proteins through a process called hydrolysis
Supports Skin and Healing
Aside from consuming this fruit fresh, mashed papaya applied to a wound or burned skin can help improve the condition of the affected area through the power of proteolytic enzymes, chymopapain, and papain. Ointments containing papain enzyme are also now manufactured to treat bedsores.
Anti-Arthritis
People who are suffering or may want to protect themselves from arthritis might want to start incorporating papaya into their diet as it is a good source of Calcium which helps strengthen your bones and Vitamin C which keeps any inflammation at bay. 
Spicy Ripe Papaya Salad (Vegan, Gluten-Free)
Ingredients
1 large ripe papaya, diced to 1 inch cubes
1/2 cup chopped mint
1/2 cup chopped cilantro
1 red pepper, diced 1/2 inch
1/2 red onion, slivered
2 cloves garlic, minced
1/3 cup fresh lemon juice
1 tbsp minced hot pepper, optional
1 tsp brown sugar, maple syrup or sweetener of your choice.
1 tbsp minced fresh ginger root.
Instruction
Place all the ingredients in a big bowl and give a good tossing. Allow the spicy ripe papaya salad to sit for ten minutes for flavors to meld.