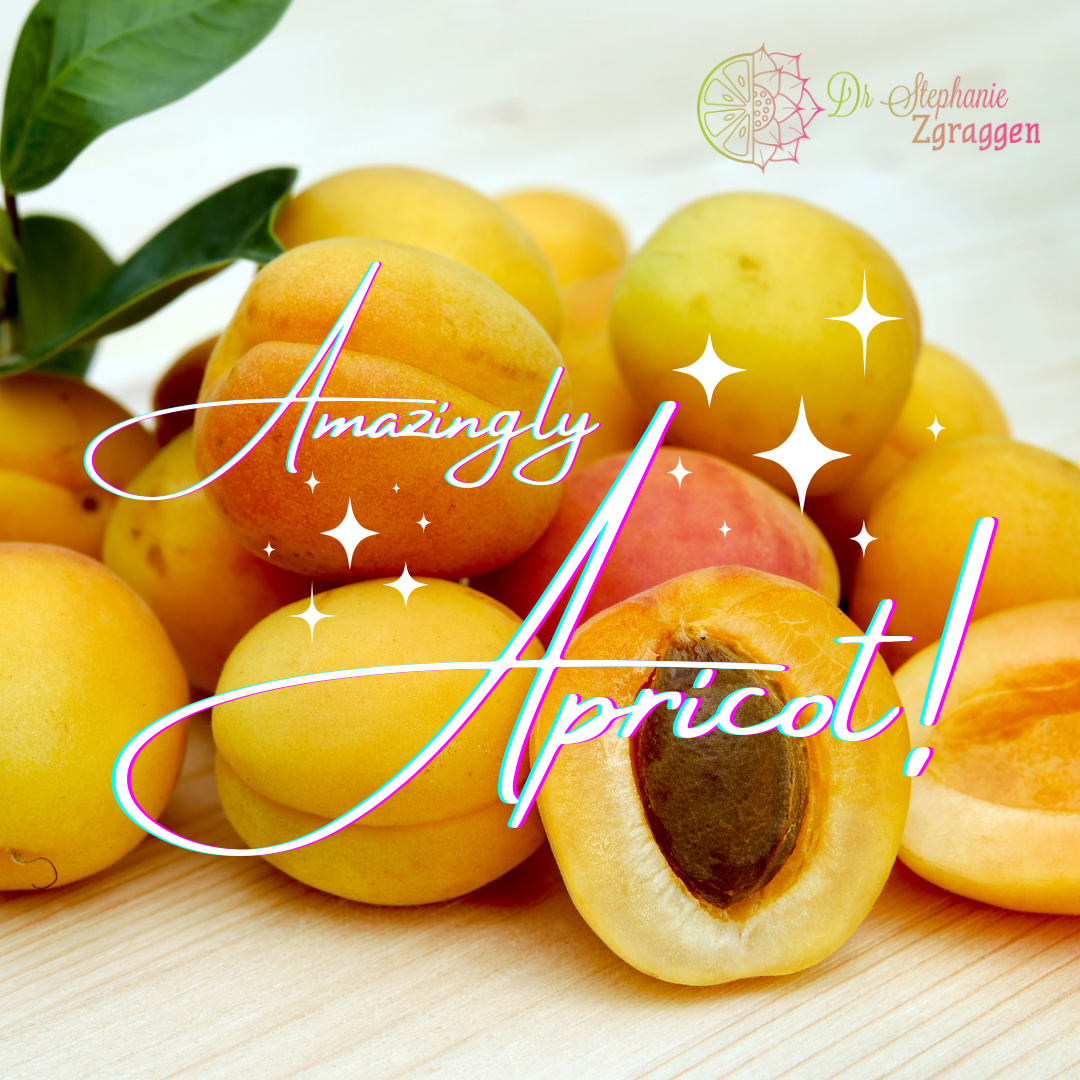 This adorable and bright fruit is rich in flavor and nutritional value and its flavor range from sweet to sweet-tart depending on the varietal. The best way to consume fresh apricot is unpeeled because the skin is loaded with fiber and nutrients.

Check out the health benefits of apricot below and uncover a sumptuous guilt-free recipe that you'll surely enjoy!
Skin Elixir
The combination of Vitamin C and A in apricot makes it a potent elixir for keeping your skin glowing and healthy! Apricot oil derived from apricot seeds is known to treat skin problems such as eczema and dermatitis, while the flesh can be used to soothe itching caused by sunburn or scabies.
Fortified with Fiber
Fiber is your go-to mineral for fierce and healthy digestion! A diet rich in fiber also helps protect you from heart disease, cancer, diabetes, and weight gain.
Enhance Bone Strength
Apricot is rich in calcium, manganese, phosphorus, copper, and iron. These minerals promote bone growth and prevent age-related bone conditions such as osteoporosis.
Improve Metabolism
Apricot contains potassium which evenly distributes the fluids in your body, therefore, there is a healthy balance of electrolytes that amplifies your energy and keeps your blood pumping.
Apricot Bars (Paleo, Vegan)
Ingredients:
Crust:
 Filling:
Crumb topping:
Instructions:
Begin by making your filling. Set aside dried apricots in a medium-sized bowl. Boil 3 cups water, and pour over dried apricots. Let sit for about 20 minutes. Now drain the water, and add apricots to your food processor or blender. Add in lemon juice and maple syrup. Pulse until mostly smooth, a few chunks are fine. You may need to add a bit of water to get the right consistency, but the filling should be thick.
Now make the crust: Preheat your oven to 350 degrees. Line an 8×8 square pan with parchment paper and lightly grease. Combine all of the crust ingredients into a food processor and pulse until the mixture is crumbly. Take the mixture and carefully distribute it over the parchment paper, pressing down firmly and evenly. Place inside the oven and bake for 13 minutes, or until lightly golden brown. Remove from oven and let cool for 20 minutes. Leave the oven hot.
While crust is cooling, make the crumb mixture. Combine all ingredients into your food processor and pulse for about 10 seconds, or until the mixture is crumbly.
Once the crust is cooled, spread the apricot filling over the crust. Complete by topping with the crumb mixture. Now bake for 15-18 minutes, or until the top is golden brown.
Remove from oven and cool completely. Once cooled, slice into squares.