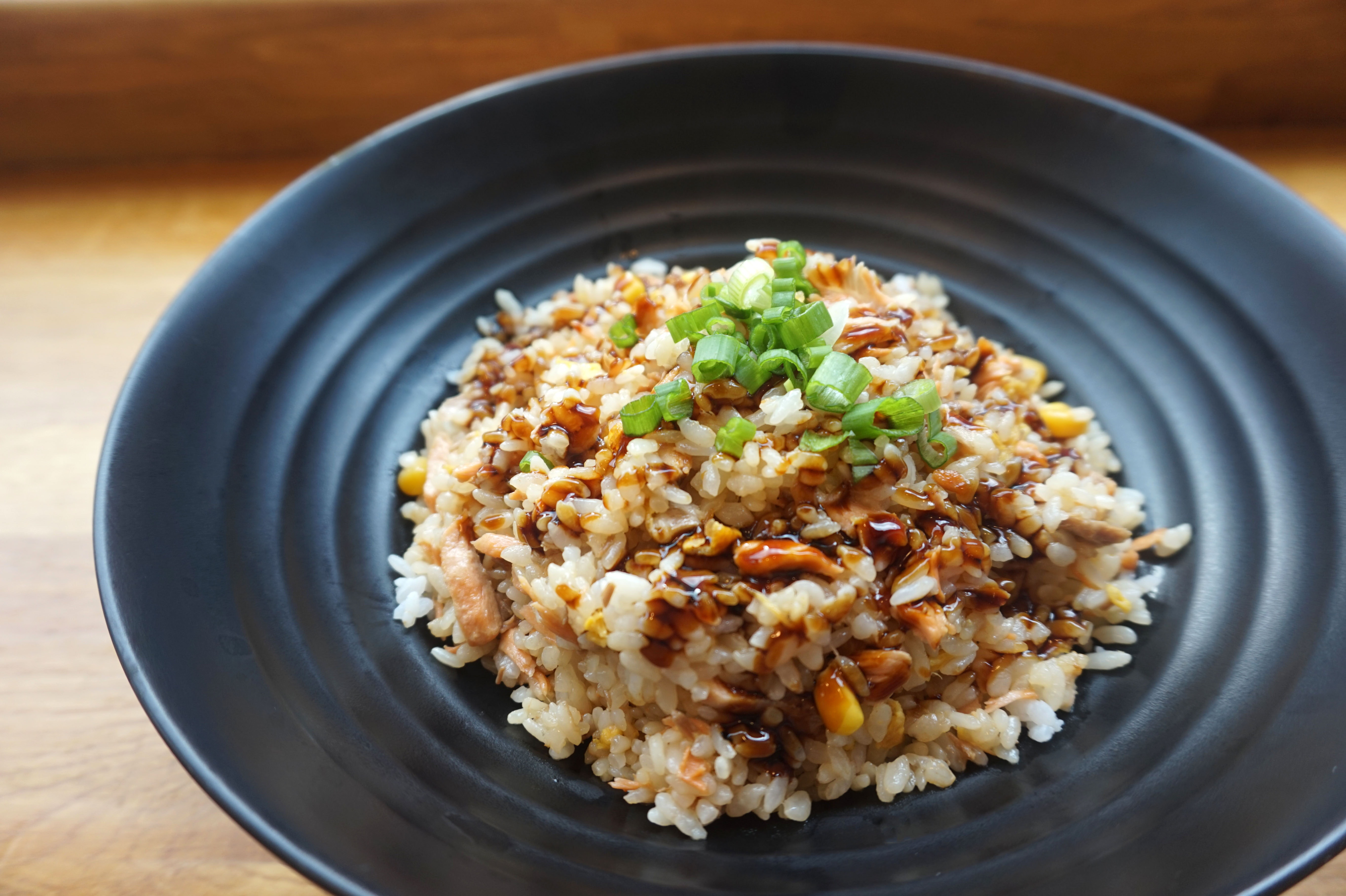 Arkansas passes "truth in labeling" act to prevent sale of Cauliflower Rice
In light of the growing trend and popularity of Paleo and Keto diets we are seeing more foods on the market like cauliflower rice, and almond milk.
This week Arkansas Governor Asa Hutchinson signed a "truth in labeling" bill into legislation that effectively prohibits manufactures from misleading consumers into thinking their products are something they are not. This law will go into effect to protect Arkansas' meat and rice producers.
"This law only affects people who want to deceive the public about how their food originated," bill sponsor Rep. David Hillman told the Arkansas Democrat-Gazette . "And if you're not trying to deceive the public, this will not affect you or any of the outlets who sell these products."
The law, which takes effect 90 days after the 2019 session ends, will come with a $1,000 fine for every violation. Companies labeling non-rice as rice in food packaging will be liable for a $1,000 fine for each violation.
Arkansas is the sixth state to pass such legislation, and the only one to include rice. Missouri was the first state to pass legislation regulating meat substitutes.
Personally, I'm all for any type of labeling laws that will create more transparency and truth in what is EXACTLY in our foods, products and toiletry items. We have a long way to go still on full and truthful labeling but this may be a step in the "rice" direction.
Author:
Dr. Stephanie Zgraggen, DC, MS, CNS, CCN is a licensed chiropractor, certified clinical nutritionist, and owner of Lime and Lotus, LLC in Charleston, South Carolina.  She utilizes saliva testing, herbs, and whole food supplements to correct female hormones imbalances in her patients.  Download her free guide: Dr. Stephanie's Naughty List – The Top Five Foods that Wreck Your Hormone Health here. 
Chicken Cauliflower Rice Recipe – Keto and Paleo Friendly
Below is one of my favorite Cauliflower Rice recipes – this one is great if you love Asian inspired flavors. This recipe substitutes coconut liquid aminos for soy sauce and cauliflower rice for the real thing so its low carb, paleo and keto friendly and if you leave off the Sriracha and egg it's also AIP friendly too. The links in the recipe are for the exact ingredients and tools I use in my own kitchen at home – Enjoy!
INGREDIENTS
1 small head of cauliflower, riced
1 tablespoon coconut oil
1/2 cup onion, chopped
1 pound uncooked organic chicken breast, cubed
2 cloves garlic minced
1/2 inch ginger, finely chopped
Salt and pepper, to taste
1 tablespoon sriracha
2 tablespoons coconut liquid aminos, divided (tastes like soy sauce)
2 cups broccoli, cut into small florets
2 tablespoons water
1 egg
2 stalks green onion, sliced
1 teaspoon sesame seeds
INSTRUCTIONS
Remove core and leaves from cauliflower. Cut into florets and place into food processor. Pulse until rice-like texture, set aside in large bowl. You can also use a bag of pre-riced cauliflower, if preferred. Approx. -4 cups.
In skillet over medium heat, place coconut oil. When melted, add onion, garlic and ginger to pan and sauté until fragrant.
Add chicken to skillet and sprinkle with salt and pepper. Sauté chicken until cooked through and golden.
Pour sriracha and half of liquid aminos into pan to coat chicken.
Add broccoli and water to pan and cover. Allow to steam for about 5-7 minutes, until it begins to soften.
Place cauliflower rice in pan, sprinkle with a little salt and add remaining liquid aminos.
Gently stir so cauliflower rice is coated. Continue cooking for about 10-15 minutes until broccoli is fork tender and cauliflower rice is soft.
Push the cauliflower rice and veggies to the edges of the pan leaving a hole in the center. Crack the egg open in the center of the pan. Let it fry, breaking the yolk apart with a fork.
Once the egg is completely cooked, gently mix it in with the cauliflower rice. Garnish with sliced green onions and sesame seeds, if desired.