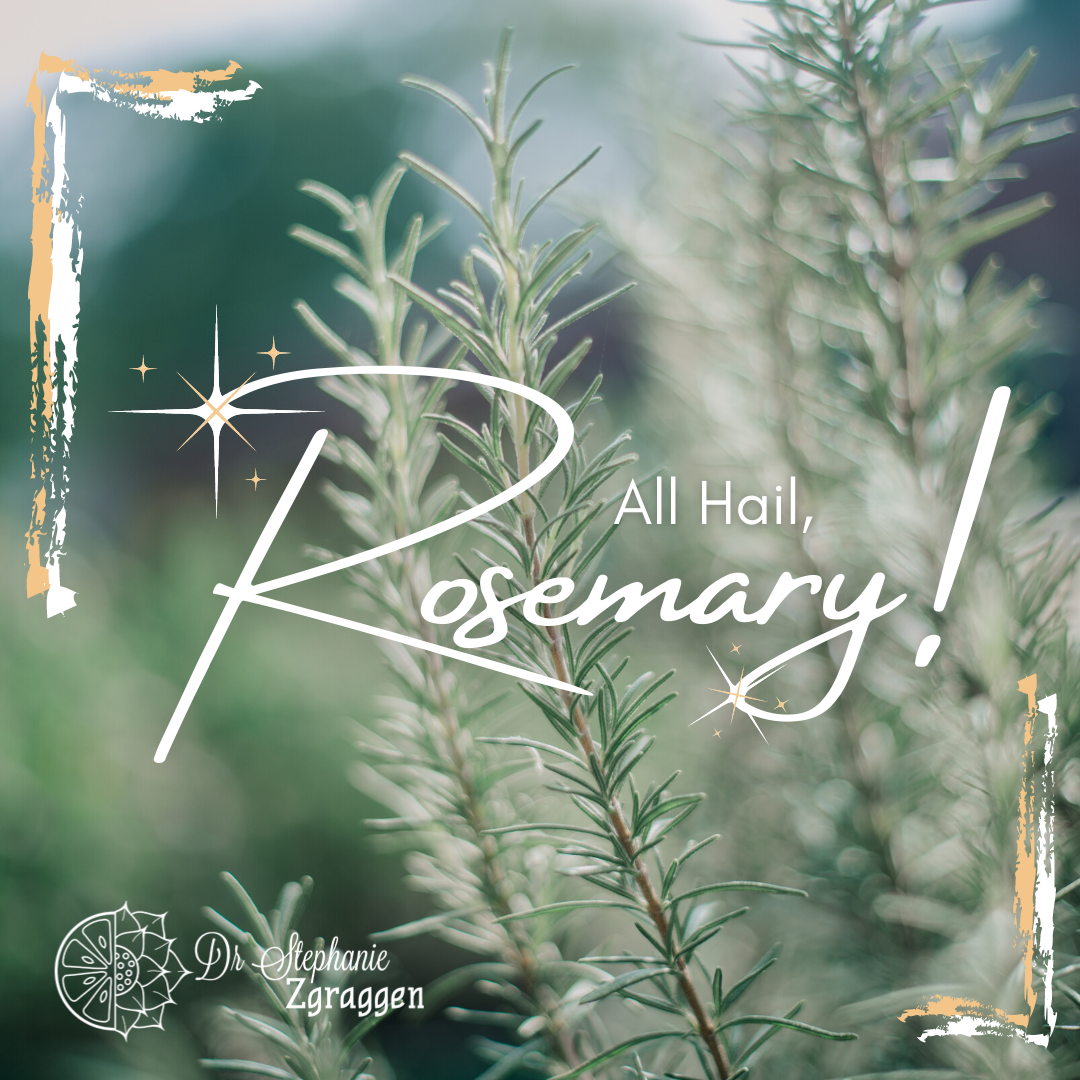 Rosemary is a well-known culinary aromatic and its usage stretches far beyond the kitchen due to a myriad of health benefits. As the health industry continues to push its research on safer alternative medicine, rosemary is no exception as one of the best candidates in this matter. In fact, more companies are manufacturing this herb in different forms from essential oil to capsules. 
Here are the health benefits of rosemary:
ANTI Power
Sometimes, anti has a negative connotation but in this case, this is what makes this herb highly potent due to its antioxidant, anti-inflammatory, and anti-microbial abilities. The antioxidant and anti-inflammatory prowess of rosemary is largely ascribed to polyphenolic compounds like rosmarinic acid and carnosic acid which help protect your body from oxidative damage and inflammation.
Memory and Mood Enhancer
Drinking rosemary tea or inhaling the scent of this herb can boost your mood and reduce anxiety. Moreover, rosemary extract helps balance out the good bacteria in your guts and reduces inflammation in your hippocampus, a part of your brain that is linked to your memories, learning, and emotions.
Regulates Your Blood Sugar
An unhealthy level of blood sugar can affect numerous sections of your body such as the eyes, kidneys, heart, and nervous system. This is why it is imperative to monitor your blood sugar level.
Rosemary contains carnosic acid and rosmarinic acid which promotes the absorption of glucose into muscle cells, lowering blood sugar.
Festive Rosemary Beet Phyllo Bites
Ingredients:
1 jar (16 ounces) whole beets, drained and chopped
1 tablespoon olive oil
2 teaspoons minced fresh rosemary
1 teaspoon grated orange zest
2 cups fresh arugula, torn
72 frozen miniature phyllo tart shells
3/4 cup crumbled feta cheese
Directions:
Pat beets dry with paper towels; place in a small bowl. Add the olive oil, rosemary and orange zest; toss to combine.
Divide arugula among tart shells; top with beet mixture. Sprinkle with feta cheese.
If you're gluten-free and want a great recipe to make your own GF phyllo dough check out this link.
Adapted from Taste of Home