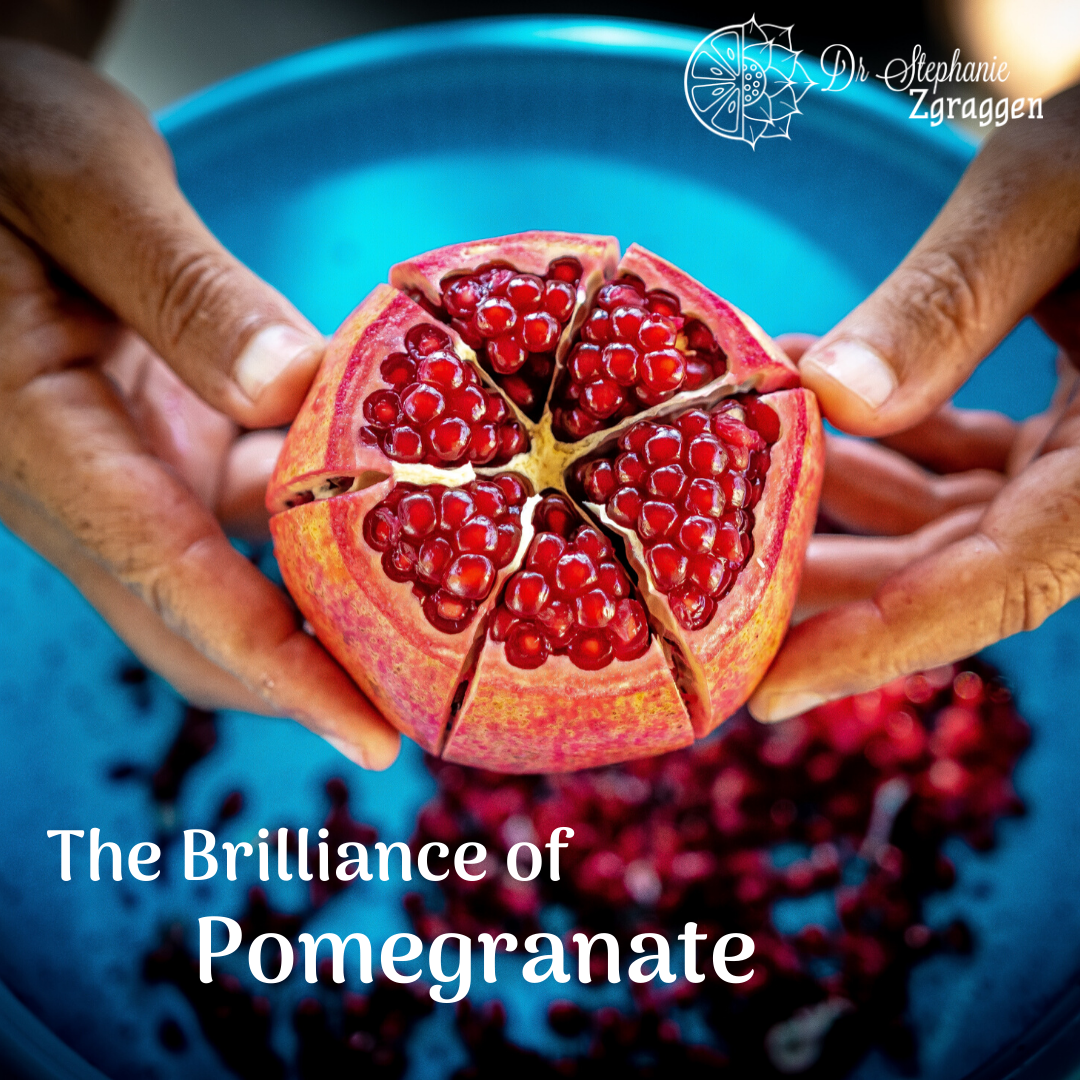 The fruit that shines among others because of its jewel-like brilliance and rich ruby color. Pomegranate is more than just what you see. Pomegranate is filled with delicious seeds that can be eaten raw or juiced plus it is also packed with vitamins and minerals to re-energize your health!
Antioxidants
Pomegranate contains two powerful antioxidants: Punicalagins (juice and peel) and Punicic Acid (seed oil). Both of these antioxidants help protect your body against free radicals and are responsible for the overall health benefits of Pomegranate.
Anti-inflammatory
The high-level content of punicalagin makes pomegranate a powerful fruit that drives inflammation down and other diseases such as arthritis, cancer, and diabetes.
Prevents Blood clot
There are two types of a blood clot, the good one which helps your injury recover fast and the other one is fatal because it can clog your arteries, heart, and any parts of your body.
Pro Oxygen
By fighting off free radicals, bad cholesterol, and blood clots, the antioxidant in pomegranate regulates the flow of your blood thus enhancing the level of oxygen in your body.
Avocado Pomegranate Salad (AIP/Paleo/Refined Sugar-Free)
Ingredients:
1 cup dino kale cut into 1/4 inch strips
4 small ripened avocados, diced
1/2 cup pomegranate seeds
1/2 cup cucumber, chopped
1.5 tbsp fresh mint, finely chopped
Dressing:
Juice of a lemon
2 cloves of garlic, minced
1 tbsp avocado oil
1/2 tsp pink salt
1 tsp honey
Instructions:
Whisk dressing ingredients together, set aside.
Add all other ingredients to a large bowl. Pour dressing over and toss.