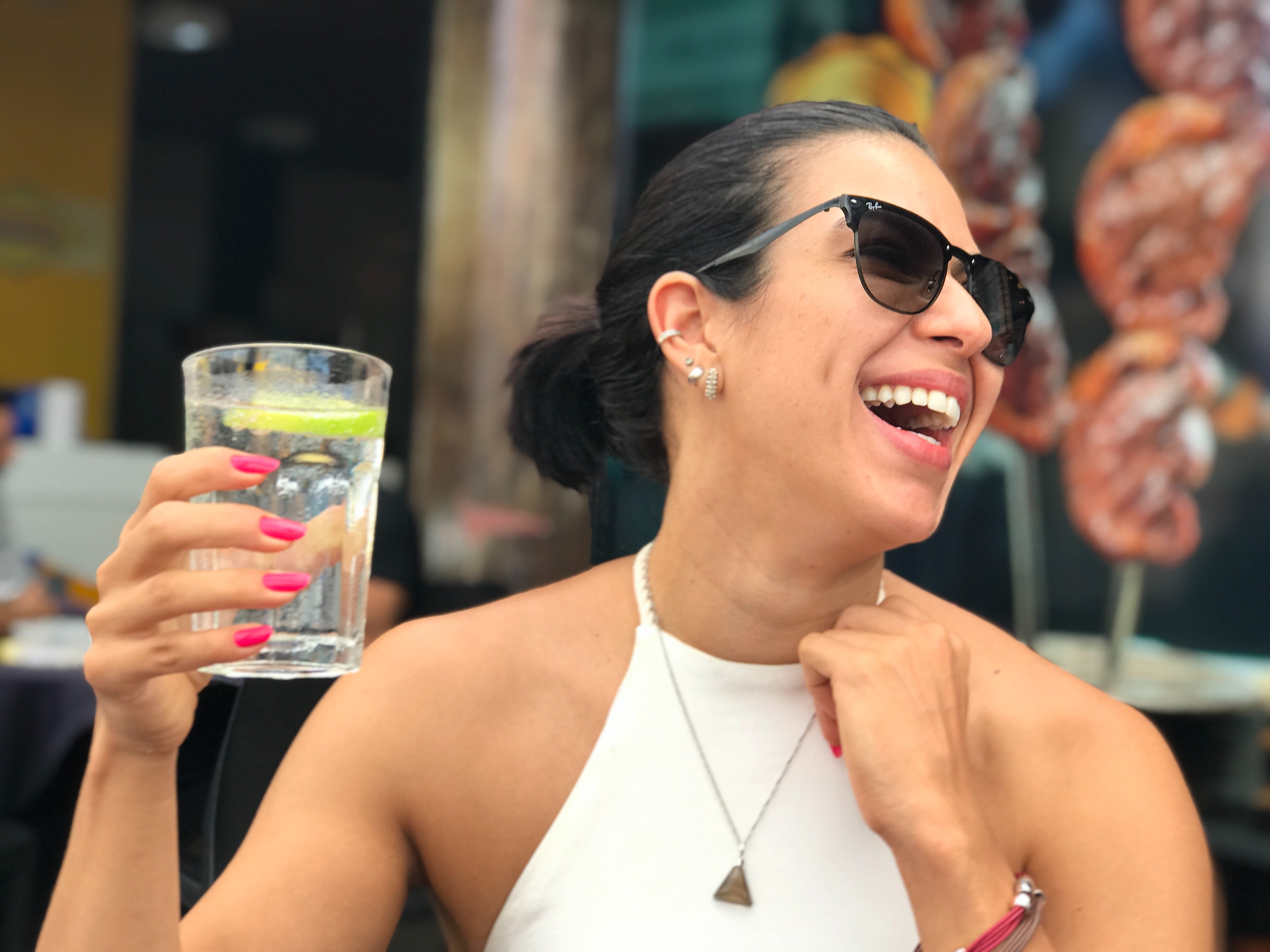 Water is essential, universal, and 60% of the adult body is made up of it, which is why it is important to drink lots of water every day. It also protects your brain and internal tissues and lubricates your joints for better movement. Not drinking enough water can affect your overall health. Observe the color of your urine, if it is amber, then that means you are not getting enough water. If it's the color of straw, then you're good to go!
Remembering to drink water can be difficult because we live in a fast-paced and overbooked environment, especially when we are at work, and there are more tempting foods that we prefer over water such as soda, juices, energy drinks, and coffees. So, juggling these two things at the same time makes water less of a priority which is alarming.
Here are a few smart ways to remind yourself of drinking more water during this summer heat wave!
Add it to your everyday routine
Jumpstart your day with a glass of water and don't just stop there, include a glass of water before or every after your daily regimen. Incorporating these routines will allow you to trick yourself into drinking more water and the best thing about this is, you wouldn't even know that you have already achieved the required number of glasses a day!
Mark your water jug with time-oriented goals
Buying yourself a water bottle is the best way to never forget yourself from drinking water. Create your own drinking goals by marking your water bottle with the amount of water that you need to drink at a certain time. There are even bottles with time markers on them to help you out!
Through this, you'll be more motivated to drink water because it would be like a game of track and field and those time you labeled are the laps. Buy a high-quality water bottle or if you want an eye candy, buy those with fancy designs but do not compromise the quality of it.
Ring the alarm!
Still can't remember drinking your water? Schedule a few alarms on your phone and buzz it with your favorite song! Don't go for the regular annoying alarm tone. Setting it with a great song will motivate you to hydrate more.
Munch your water
There are plenty of foods that are rich in water and their water content may not be enough to suffice your daily water needs but eating these foods can help you fill in those gaps that you missed. You can eat them as a snack in between your breaks and these foods include strawberries, watermelon, cherries, grapes, apricots, zucchinis, lettuce, cucumber, and more!
Level up your water experience
If drinking plain water is too bland for your taste, you can boost its flavor without adding a spoonful of sugar. Drop a few cucumber slices or add some ice cubes with frozen lemon slices into your water bottle for a splash of zing! If you want more spice, you can opt for herbs or ginger, or you can combine both. We also love the experience of sparkling water to add a little bubbly to your life!
Go the EXTRA mile by using a fun or crazy straw! We love using stainless steel and bamboo ones that can be reused over and over again. The great about using a straw is that it'll trick your mind to sip and sip without realizing that you have already drunk a generous expanse of water.
Water can exactly change your life, and whatever activities you'll do just to remind yourself to drink more water, do it because, at the end of the day, it's all about you facing life with good health and feeling better!