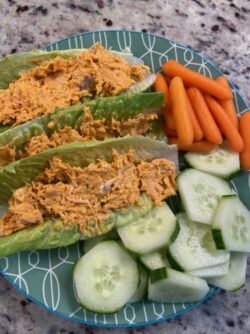 Ya'll this paleo recipe is soooo good. If you want that buffalo chicken feel without the guilt of fried food, dairy, or gluten this will be your new jam. Whether you a just looking to eat healthy or add weight loss as one of your health goals, this recipe is here to serve all the feels. Serve my buffalo chicken dip on lettuce wraps, gluten free crackers, or just dip in with some veggie sticks. I hope you enjoy! – Dr Z
Ingredients: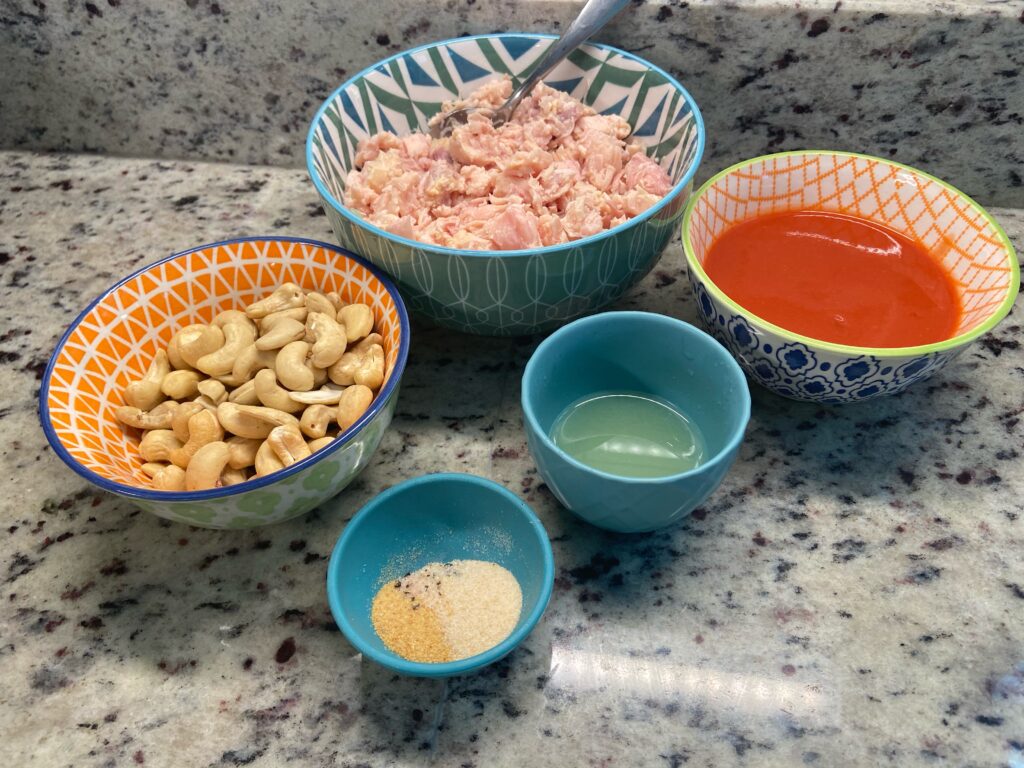 Instructions:
Use a saucepan and boil the cashews in water for about 12-15 minutes or until they are soft.
In a blender or food processor add drained cashews, spices, water, lemon juice and hot sauce. Blend until nice and smooth.
Add the drained chicken to a casserole dish.
Spread sauce from the blender on top of the chicken and mix well.
Bake casserole dish at 350 degrees in over for about 20-30 minutes.
Serve buffalo dip on lettuce wraps, with gluten free crackers or with veggies. ENJOY!
This dish will make approximately 4 servings – 330 calories per serving.
If you like this paleo recipe, check out my paleo- Baked Buffalo Wings Recipe.
Want to see how I made this paleo recipe? If so, watch the video below!
WANT MORE?
If you're looking for an easy program to help keep you on track and progress with your weight loss or health goals, my 28 Day Hormone Reset Detox Program will do the trick! Includes 4 weeks of videos, food guides, shopping list, journal, recipes and much more. Check out the program and all of the details here.