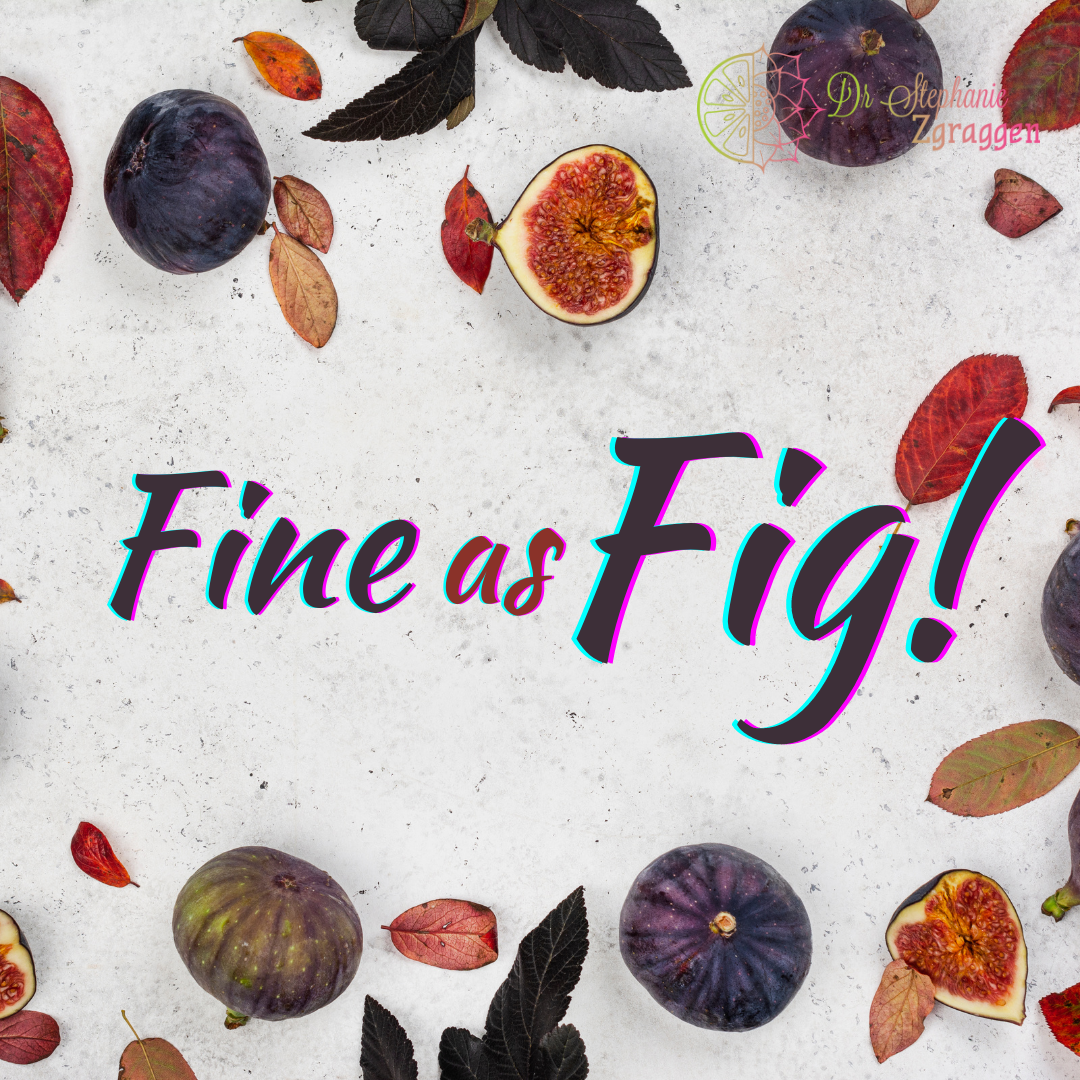 This fruit is a member of the mulberry family and it is a fruit of the ficus tree. Figs are delicate and their taste is described as syrupy liqueur sweet, with a chewy and soft texture and slightly crunchy.
Let's climb into the ficus tree and discover what makes this fruit special and brilliant!
Healthy Digestion
Figs are enriched with fibers & prebiotics which are the perfect combo for a healthy tummy! It can also aid in shedding weight due to its high soluble fiber content and it can make you feel full for a longer period.
Anti-Parasitic
Figs have also been shown to help kill parasites and are one of the main ingredients in Dr Z's recommended parasite protocol.  It can be found in the Zymex II product which she recommends for parasite detox and support.
Fertility Fruit
Figs have been a symbol of fertility since ancient Greek times. They are rich in iron which plays a major role in the ovulation process in females. 
Beneficial to your Heart
Fig contains fiber and potassium which can assist with decreasing fat from your body and pressure in your heart. This goodie is also fortified with antioxidants that protect your body from free radicals and reduce triglycerides and bad cholesterol.
Strong Bones
With the presence of calcium and potassium, figs can help improve the density of your bones which can protect you from bone diseases such as osteoporosis. 
Citrus & Fresh Fig Chia Seed Pudding
Ingredients:
1 cup almond milk (organic and unsweetened)
1/4 cup organic chia seeds
3-4 fresh figs, stem removed and chopped
2-3 tbsp maple syrup
1 tsp tangelo zest (or other citrus)
To garnish: 2 quartered fresh figs, 2 tbsp chopped walnuts, and additional maple syrup
Directions:
In a medium bowl, whisk together the almond milk, chia seeds, citrus zest, and maple syrup. Let the mixture sit at room temperature for 10 minutes or so. Add in the chopped figs and stir again.
Cover the bowl with plastic wrap and refrigerate for at least 8 hours or overnight until it's thick and pudding-like. When ready to serve, stir the pudding well and divide between two small bowls. Garnish each pudding with a quartered fig, a tablespoon of chopped walnuts, and a drizzle of maple syrup, to taste. Eat.
The pudding can be refrigerated for up to 3 days. 
Note: Feel free to substitute your citrus of choice – oranges, tangerines, and clementines would all work well.
Adapted from Veggies and Gin