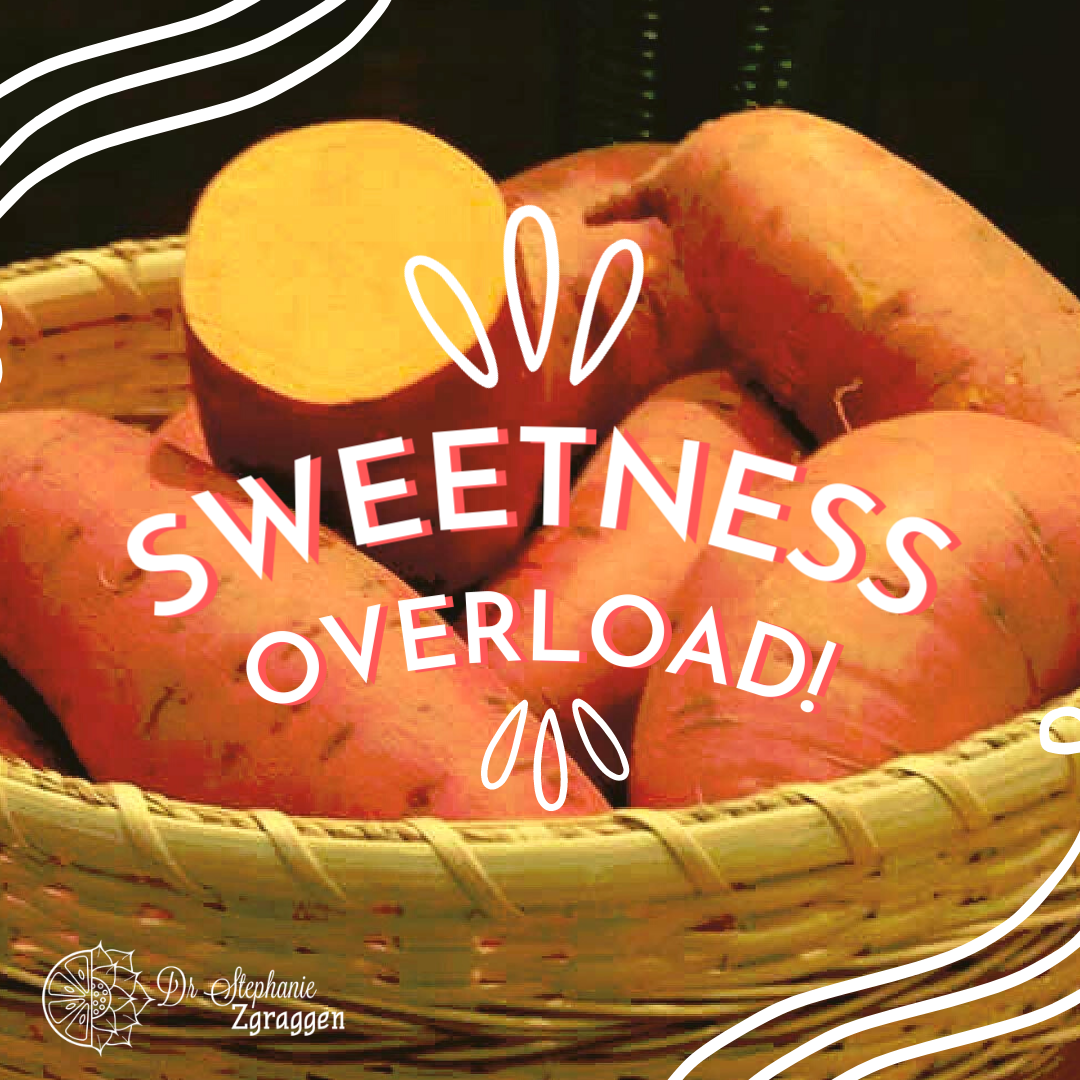 Sweet Potato is a root vegetable that is sweet in flavor and has a starchy texture. It is most favored consumed as part of breakfast meal or in-between snack due to its abundance in healthy Carbohydrates, Fiber, and Vitamin A. Despite its name, it is unrelated to white potato because botanically speaking, white potato stands with the nightshade family while the sweet potato is affiliated with the bindweed or morning glory family.
Let us explore what makes this root vegetable special in the health-conscious community.
Enhanced Immunity
Whenever our body detects a viral or bacterial infection, the immune system comes to the rescue! Sweet Potato is your friend when it comes to protection and repair as it garners 52% of your daily value for vitamin C. It also contains Vitamin A, a potent nutrient against infections and tumors.
Powerful Gut
You need to take care of the good bacteria in your stomach too and the "resistant starch" in sweet potato helps keep the good bacteria strong by feeding on them.  Your digestive system's amiable nutrient is present in sweet potato — the fiber which helps prevent stomach diseases such as colon cancer.
Healthy Mind
Accompanied by choline and manganese, your brain can function at its greatest! Manganese binds neurotransmitters and supports in mobilizing electrical impulses to your body faster while Choline is a vital nutrient for brain growth and development.
The magnesium in Sweet Potato can help relieve stress and anxiety by calming your brain.
Regulates Blood Sugar
Sweet potato is enriched with Potassium that substantially drives away extra sodium and fluid out of the body, therefore, reducing the strain on the heart and lowering blood pressure.
Sweet Potato and Sage Pancakes Recipe
Ingredients:
3 tablespoons ground flaxseed
1/3 cup hot water
1 cup firmly packed shredded unpeeled sweet potato
3/4 cup Homemade Applesauce
2 tablespoons unrefined extra virgin olive oil
1 tablespoon freshly squeezed lemon juice
2 teaspoons dried sage
1 cup brown rice flour
3/4 teaspoon baking soda
1/4 teaspoon sea salt
Direction:
Preheat the oven to 400°F.
In a small bowl, whisk the flaxseed with water and set aside for 5 minutes.
In a medium bowl, mix sweet potato, applesauce, olive oil, lemon juice, sage, and the flaxseed slurry
In another medium bowl, mix the flour, baking soda, and salt.
Add the wet ingredients to the dry ingredients and stir well to combine.
Line a baking sheet with parchment paper and grease it with ghee or olive oil.
Scoop out slightly less than 1/2 cup batter and roll it in your palms to form a ball.
Place it on the baking sheet and press down to form a 1/4-inch-thick pancake. Repeat the process.
Bake for 20 minutes or until brown. Serve topped with a dollop of coconut yogurt or whipped coconut cream, a drizzle of Grade B maple syrup, and a sprinkle of ground cinnamon.
Keep refrigerated in an airtight container for up to 3 days. Reheat in a skillet with a dash of ghee.
Adapted from Epicurious