ANNOUNCEMENT – Tribulus is back in stock!

We are excited to share the good news with you: MediHerb® Tribulus tablets are now back in stock!
 Previously, MediHerb had been unable to source Tribulus terrestris herb that met our shared quality standards. After much persistence, we are happy to share that we can once again produce the product so that it upholds the quality that Standard Process® and MediHerb are known for.
 Tribulus contains an extract of Tribulus terrestris herb (aerial parts – leaves and stems) and contains steroidal saponins, mainly furostanol glycosides (including protodioscin and protogracillin) and small quantities of spirostanol glycosides, sterols and other compounds.
 This product is standardized to contain 90 mg per tablet of furostanol saponins to ensure optimal strength and quality. Protodioscin, a furanostanol saponin from Tribulus terrestris, is considered responsible for the plant's effects on libido and vitality.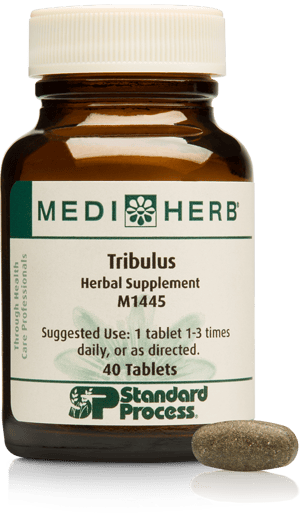 M1445 | 40 tablets |

The compounds in Tribulus have been used traditionally to:

*support healthy libido in men and women
*promote normal menstrual flow
*tonify and promote vitality
*promote an overall feeling of well-being
*support during menopause 

Want to learn more about Tribulus? 

Watch Kerry Bone's video about Tribulus terrestris.

Need to place an order? Send us an email to

[email protected]

or call our office at 843.214.2997 and we'll be happy to help.

Yours in Health,

Dr. Stephanie Zgraggen, DC, MS, ACN, CNS, CCN