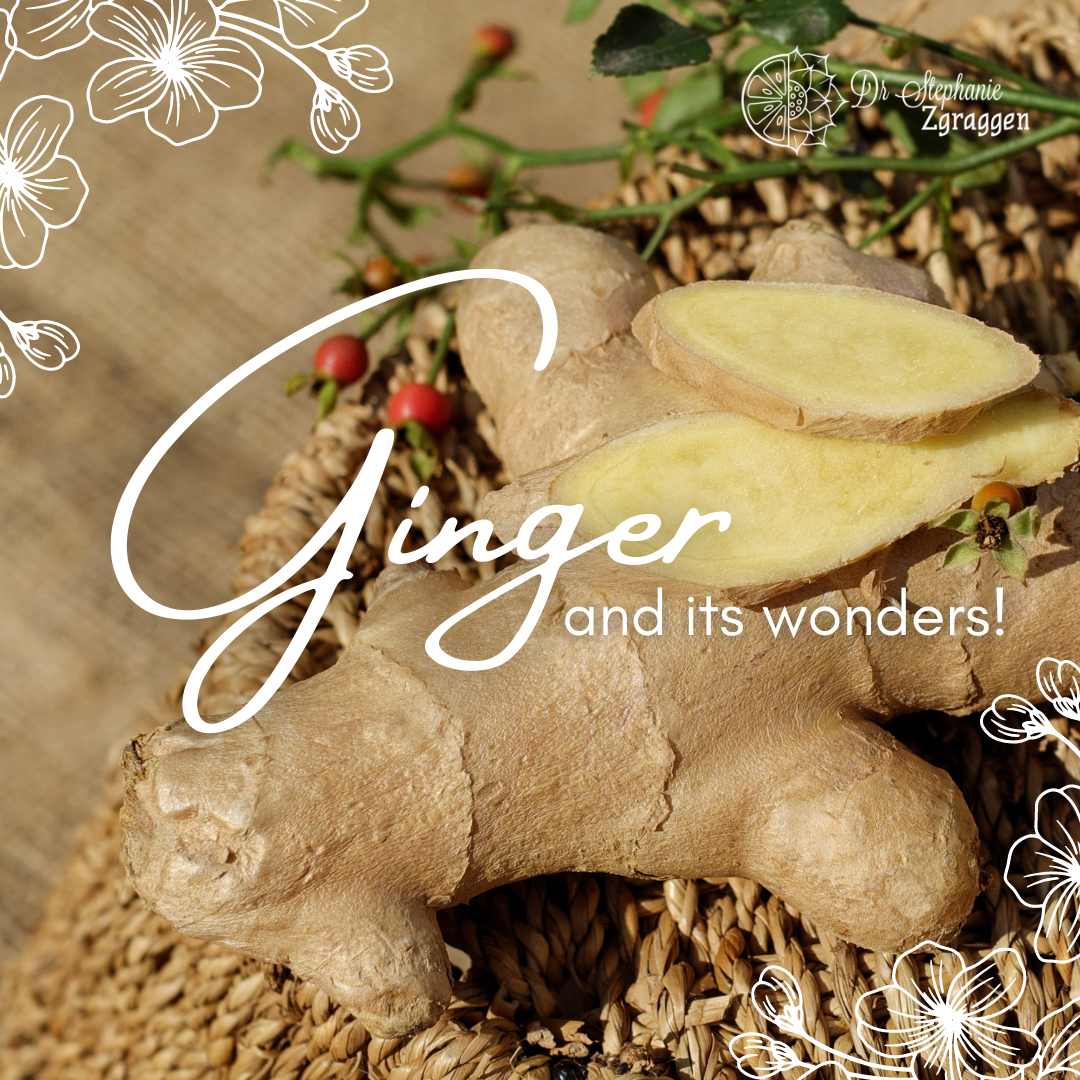 Ginger is a flowering plant that flourishes in Southeast Asia. It has been used as a traditional and alternative medicine in several forms for many years, therefore earning its title as one of the world's healthiest spices!
Let's find out what makes this spice special!
Immune Booster
Ginger contains gingerol, a compound that makes up its spicy and pungent flavor, and it contains antioxidant properties that help boost your immune system. 
Prevents Heart Disease
Ginger contains an antioxidant called phytonutrient and it is known for its anti-inflammatory prowess. This compound can lower blood pressure & cholesterol, therefore, protecting you from heart-related diseases. 
Relief for Upset Stomach
Ginger has been linked to numerous digestive benefits, particularly acting on parts of your GI tract responsible for feelings of nausea, stomach upset, and vomiting. So if your tummy feels off the charts, try sipping on a hot ginger tea. 
Ease Period Pain
Ginger tea can work wonders in relieving pain and period pain is no exception! A sip of ginger tea can also soothe nausea during that time of the month. 
Carrot Ginger Soup
Ingredients:
1 yellow onion
4 cups chopped carrots (1 3/4 pounds or about 12 large carrots)
1 ½ tablespoon peeled and minced ginger root (about 1-inch nub)
2 tablespoons olive oil
4 cups vegetable broth
¼ teaspoon garlic powder
1 pinch cinnamon
½ teaspoon kosher salt
½ cup full fat coconut milk
Instructions:
Dice the onion. Peel and chop the carrots. Peel the ginger with a spoon, then mince it.
In a large pot, heat the olive oil over medium high heat. Add the onion and sauté for 5 minutes. Add the ginger, carrots, vegetable broth, garlic powder, cinnamon and salt and bring to a boil. Then simmer until the carrots are tender, about 15 to 20 minutes.
Carefully transfer the hot soup to a blender using a ladle (or use an immersion blender). Add the coconut milk and blend until smooth and creamy. Taste and adjust seasonings as desired. Serve swirled with a drizzle of coconut milk and topped with fresh cilantro.
Adapted from A Couple Cooks