[mwb_upsell_image]
Before you go… we have one more amazing offer for you…
Echinacea for 
Colds & Flu
Mini-Course
How to use this herb effectively during cold and flu season
I created this mini-course as a self-guided journey to better educate you on the fabulous and fantastic herb Echinacea.  By the end of this course you'll discover the amazing properties of this herb, its historical usage, implications for today's use and last but not least how to most effectively use Echinacea to ward off the cold and flu this year!
I'll also teach you what to buy and how to buy it so that what you and your family take will actually WORK!
Expiring soon
[mwb_upsell_price]
Mini Course Features
Echinacea 101 – Mini Course Components
Feature #1
Mini-Course Guide -which includes the following:
Echinacea Cheat Sheet
Course Note Pages
FEATURE #2
Echinacea Masterclass Video: 26 Minute Video
Masterclass Video Transcript
Feature #3
Echinacea Supplement Guide
[mwb_upsell_star_review stars=4.5]
I am so glad I found this mini-course – I realized that the echinacea that I was taking and giving to my family was not effective for colds and flu prevention.
Dr Stephanie's course taught me what to look for to choose products that really work and I can report that we had no cases of cold or flu in the Joseph household this year! and you know that's a big deal with five little ones!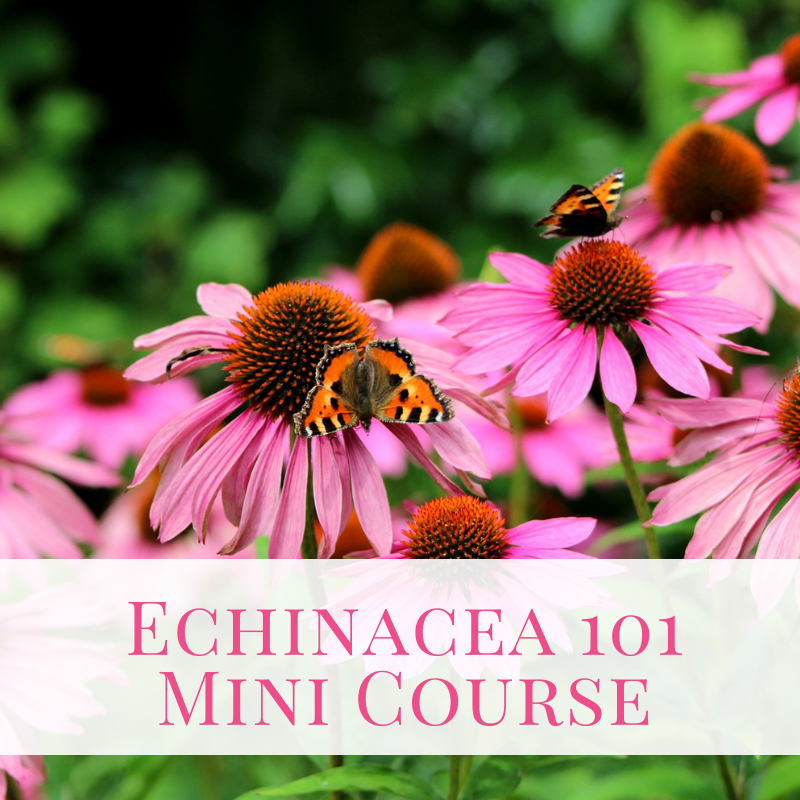 Maggie Joseph
Mom of 5 Kids
Fast Delivery

*Mini Course is immediately ready for download upon purchase.
Professional

Mini-Course created by a Doctor who has studied, and used herbs with her patients for over 15 years.
Product Quality

This mini course is professionally created and is action packed with video, transcript, supplement guide and more.
quality you can trust
Echinacea 101 – Mini Course Details
In this mini-course, you'll learn:
In this mini-course, you'll learn:
Types, properties, uses and history of Echinacea
How Echinacea helps works to help the body during colds and the flu
Learn the 3 factors your Echinacea must have for prevention
How to choose Echinacea products that will actually work
Top four Echinacea myths debunked
Discover 3 ways to use Echinacea effectively for cold and flu
When you should NOT take Echinacea
[mwb_upsell_price]
[mwb_upsell_variations]
We know you'll love this course and know how much it will help you and your family.

No thanks, I understand that I'll never get this offer again at this price

*Mini Course is immediately ready for download upon purchase.
** This mini-course comes as a PDF download complete with video access, cheatsheet, supplement guide, course transcript, and a printable "notes" page for you to use.**
Because of the nature of digital products, there is no refund for this mini-course.