Check your email for your program login information
I've got one more Gift for you - Watch this video to learn more!
My secret weapon for enhancing your detox, hormone balance and weight loss.
Take the Toxicity Questionnaire
Want to Enhance Your Detox?
My Paleo Detox + Antioxidant Support promotes your natural detoxification pathways, as well as supports cellular defense against oxidative damage and inflammation.
Each 28 day kit provides:
56 – single serving Paleo Detox functional food powder drink mix packets
56 – capsule packets containing:
3- Amino Detox capsules
1- Detox Complex capsule
** Click here for a full list of kit ingredients. **
Retail Price - $369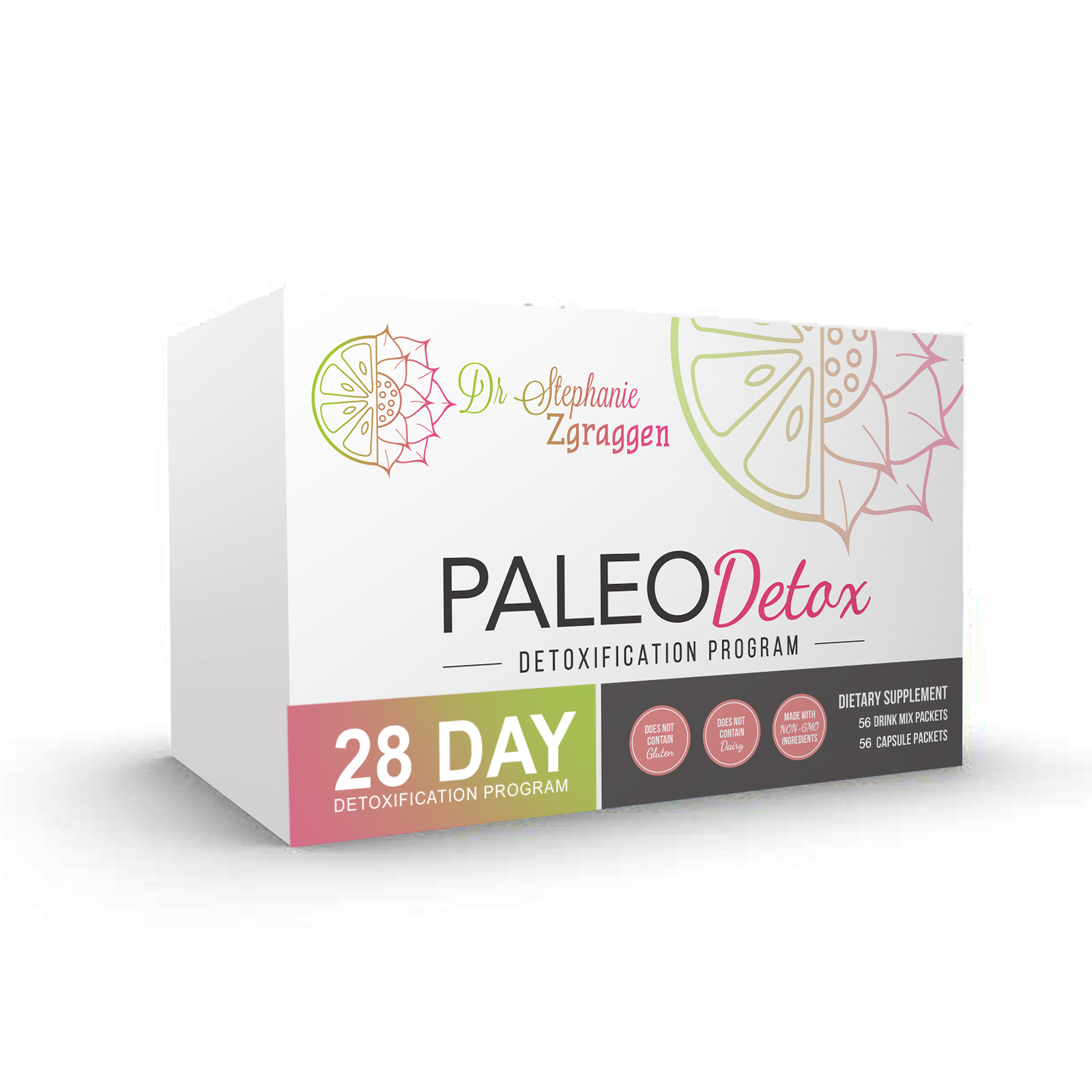 Regular 28 Day Paleo Detox Kit Price = $369
Today - receive an extra $25 off
Free Shipping (in the US)
We'll cover your sales tax too
Click the Order Button Below
Use Coupon Code Bundle25 at checkout
I'm thrilled to be on this journey with you!
Still Not Sure if this is Exactly What You Need?
Here's the truth:

My mission is to help as many people as I can get their health back, but not by spending months googling their problem & trying everything without success.

No need to make an appointment. No need to wait to get started.

You'll get the chance to use the same kit I use with my patients and the one I've been using myself for over 15 years ...but without the costly price tag of in-person doctor's visits, although I still offer an option for more support if you feel like you need it.

Love for Dr. Stephanie's Hormone Reset Detox

I was so impressed with the amount of materials with the program and how easy it was to follow and how much better I feel afterwards.
Newport Beach, California

Three months ago I could hardly get out of bed and now I have loads of energy at the end of the day!

Dr Z's toxicity quiz was the BIG eye-opener for me.  At the end of the program my score was down over 50%!!!!!
Charleston, South Carolina

My doctors had no real answers for me; I am so grateful to have found Dr. Stephanie.  Now I have no hot flashes and am sleeping again!
I originally visited Dr Stephanie for chronic swelling in my legs and feet. This has been something I have been struggling with for a while and tried many cures with not much success. Stephanie spent time exploring the normal go-to's as well as the less obvious supplements and crafted a perfect blend to best support my healing. My body now is much more balanced. It also feels like a tremendous bonus that my energy levels are more level and my sleep is more sound. I can't recommend Dr. Stephanie enough for her attention to detail, her intuition, and great support she offers!

Jean Atman, International Life Coach - Energy Medicine Specialist