[mwb_upsell_image]
Before you go… we have one more amazing offer for you…
[mwb_upsell_title]
How to create this immune boosting syrup at home. 
I created this mini-course as a self-guided journey to better educate you on the fabulous and fantastic elderberry. 
By the end of this course you'll discover the amazing properties of this potent berry, appropriate dosing for prevention and acute care, adult vs child dosing, and last but not least how you can make your own Elderberry Syrup at home to ward off the cold and flu!
I'll also teach you my own recipe that I use step by step as well as ingredients and specific supplies you'll need to DIY this amazing syrup
Expiring soon
[mwb_upsell_price]
Mini Course Features
Elderberry Syrup – Mini Course Components
Feature #1
Mini-Course Guide -which includes the following:
Elderberry Syrup Recipe
Elderberry Syrup Dosing Guide
Ingredients and Supplies Shopping Guide
FEATURE #2
Elderberry Syrup Masterclass Video:
26 Minute Video
Masterclass Video Transcript
Feature #3
Bonus Recipe
Elderberry Tincture Recipe
Course Notes Pages
[mwb_upsell_star_review stars=4.5]
I am so happy that a friend in my neighborhood told me about Dr Stephanie's elderberry syrup. I have tried a bunch and most were either really watered down or didn't taste good – but when I tried hers it was soooo yummy. My kids will even drink it and you know how picky they can be.
Well after buying a bunch of bottles of her syrup I was happy to find her online course on making the elderberry syrup at home – Her course does not disappoint and I can tell you that it is the same recipe she makes for her patients. If you want to get healthy and save money making this syrup on your own I highly recommend her course.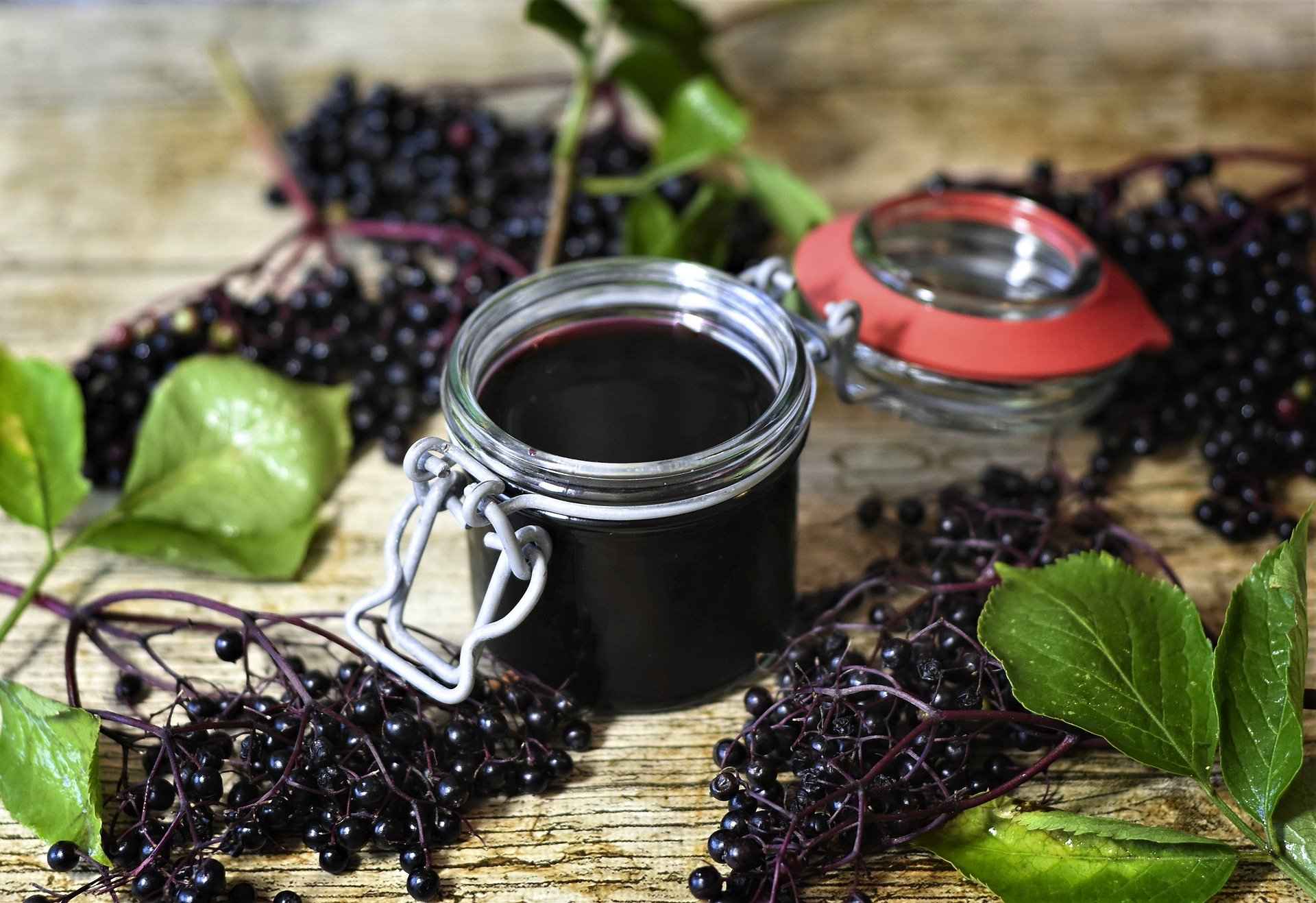 Jesse Hamilton
Happy Mom
Fast Delivery

*Mini Course is immediately ready for download upon purchase.
Professional

Mini-Course created by a Doctor who has studied, and used herbs with her patients for over 16 years.
Product Quality

This mini course is professionally created and is action packed with video, transcript, supplement guide and more.
quality you can trust
Elderberry Syrup DIY – Mini Course Details

In this mini-course you'll learn:
In this mini-course you'll learn:
Types, properties, uses and history of Elderberry
How Elderberry helps the body during colds and the flu
Appropriate dosing for prevention vs sick care
Appropriate dosing for adults vs children
Recipe for making Elderberry Syrup at home
What ingredients and supplies are necessary
When you should NOT take Elderberry
[mwb_upsell_price]
[mwb_upsell_variations]
We know you'll love this course and know how much it will help you and your family.

No thanks, I understand that I'll never get this offer again at this price

*Mini Course is immediately ready for download upon purchase.
** This mini-course comes as a PDF download complete with video access, cheatsheet, supplement guide, course transcript, and a printable "notes" page for you to use.**
Because of the nature of digital products, there is no refund for this mini-course.